27th Annual Hot Air Balloon Festival
Image Source: Pinterest
Sonoma County Hot Air Balloon Classic, the group of volunteers behind one of Sonoma's time-honored traditions will once again open festivities and fill the skies of Windsor, California with a wonderful spectacle of color and light this weekend. The 2017 Hot Air Balloon Classic will open their two-day event at dawn on Saturday, June 10 and the festivities will continue until the following day, Sunday, June 11.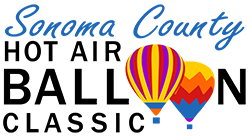 Image Source: Sonoma County Hot Air Balloon Classic
The founders first launched this custom in 1989, when a group of volunteers opened a celebration by sending dozens of multi-colored, lighter than air spheres into the dawn sky. Twenty seven years later, this popular attraction returns once more to grace the Windsor summer, as balloons of all shapes and sizes are preparing to rise once again to fill the summer dawn.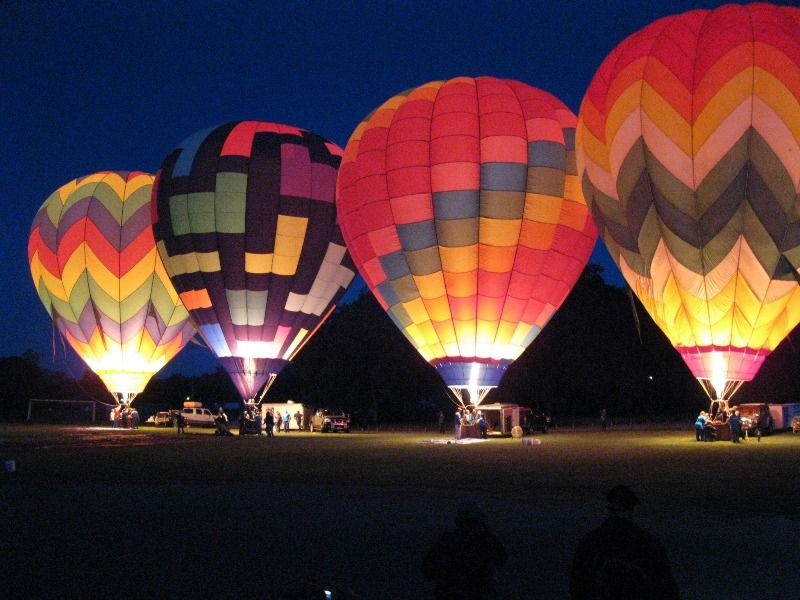 Image Source: Sonoma County Kids
One of the most breathtaking sights to behold during the Hot Air Balloon Classic is known as the Dawn Patrol. These hot air balloon experts will begin on a Saturday morning, well before daylight to launch. Given the very early nature of this part of the program, the celebrations appeal to early risers. Those are the spectators who will come at 5:00 AM to watch the crews fill their respective crafts with blasts of hot air coming from propane tanks. The crew will use heat to fill the balloons in the wake of dawn which makes for a spectacular sight for festivalgoers and photography enthusiasts alike. Three balloons of what comprise the Dawn Patrol will be the first ones to sever their lines from the ground. The other balloons are then given the chance to finish loading and then the balloon master will give the signal and the liftoff begins.
The Dawn Patrol launch marks the start of the celebrations and the festival goers will be treated to two days of ballooning, food, crafts, and tethered balloon rides offering amazing vistas of the wine country from about 50 feet overhead. For those who consider 5:00 AM too early, more balloons will launch by 6:30 AM.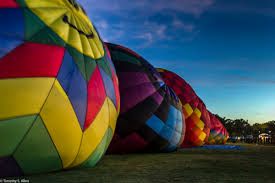 Image Source: Timothy Allen Photos via Wordpress
The party continues while the balloons fly overhead. The park will be filled with food, music, crafts, and other vendors. There will be inflatable jumping areas for kids, mini-carnival rides, and a climbing wall for the adventurous types. Also, a special balloon, anchored to the ground and kept inflated with fanned in air will allow viewers to explore the interior of the balloon.
Festivities will run until 11:00 AM on both Saturday and Sunday so you will have two chances to experience this amazing gala spectacle of light. If you haven't been to this annual celebration in the years prior, now is the time to go! Tickets are between $5-$20 and can be booked through Sonoma County Hot Air Balloon Classic
Schedule of events are as follows:
Saturday
4:00 AM –Gates Open
5:00 AM –Dawn Patrol (balloons glow and launch in the dark)
6:30 AM –Main Launch (approx. 30 balloons participate)
6:00 –~10:30 AM* — Tethered hot air balloon rides
4:00 AM –~10:30 AM* — Food booths, craft booths & kids play area
Sunday
4:00 AM –Gates Open
5:00 AM –Dawn Patrol (balloons glow and launch in the dark)
6:30 AM –Main Launch (Approx. 30 balloons participate)
6:00 AM –~10:30 AM* — Tethered hot air balloon rides
4:00AM – ~10:30 AM* — Food booths, craft booths & kids play area
*Please note that most ballooning activities take place early in the morning. Once the balloons launch, there will be tethered balloons on site, but times for tethers are dependent on wind conditions