9 Cheap & Eco-Friendly Holiday Gift Ideas
Who's starting to get tired of giving gifts that add to home clutter AND harm the environment?
Well, we don't know about you, but if there's anything that the past two years have taught us, it's that health and nature are the two most important factors in our lives. And do you know what the best present you can give your loved ones this holiday is? Eco-friendly, sustainable gifts, of course!
It may sound too good to be true, but there are many gifts you can give your friends and family that have a purpose and are easy on the environment. In fact, here are nine CHEAP and eco-friendly holiday gift ideas to get you started!
Living Composter
Are you looking to encourage your loved ones to reuse their waste and live a cleaner and more sustainable lifestyle? Giving them a living composter should do the trick! It's pretty enough to leave on the kitchen counter AND powerful enough to process food waste of up to three people! Living composters are also easy to use and require little upkeep, and it's one of the best eco-friendly Christmas gifts to help repurpose waste to use for plants!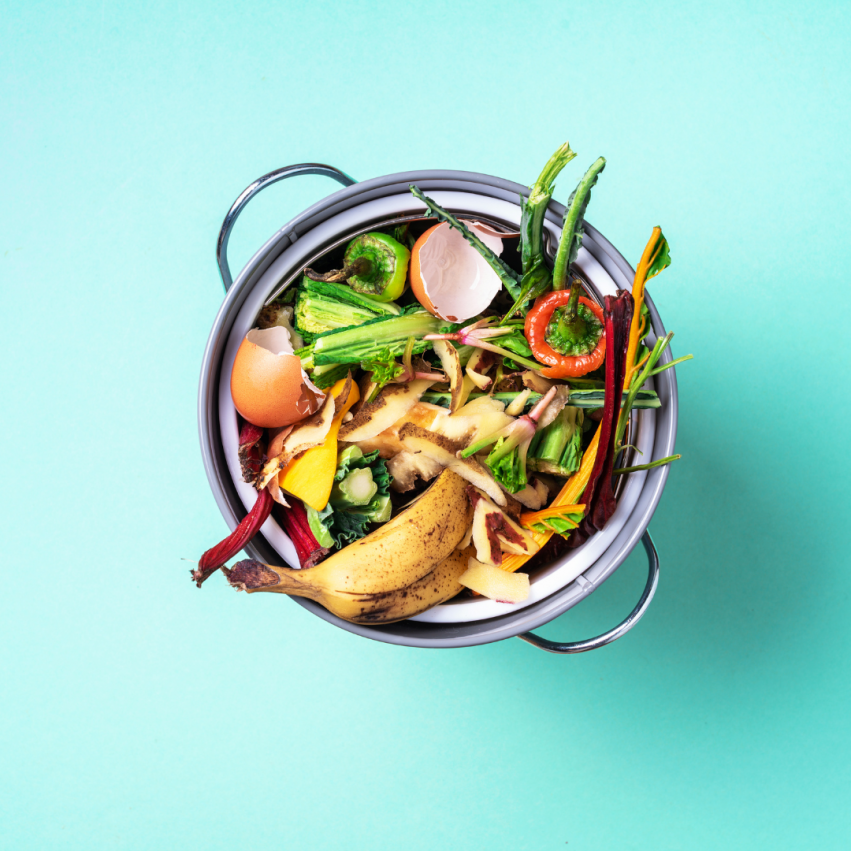 Reusable Shopping Bags
Anyone who wants to avoid using plastic bags and reduce their impact on the environment will love receiving reusable shopping bags designed with the earth in mind! These bags usually come in different sizes and can replace almost any shopping bag your loved ones need for groceries and retail shopping!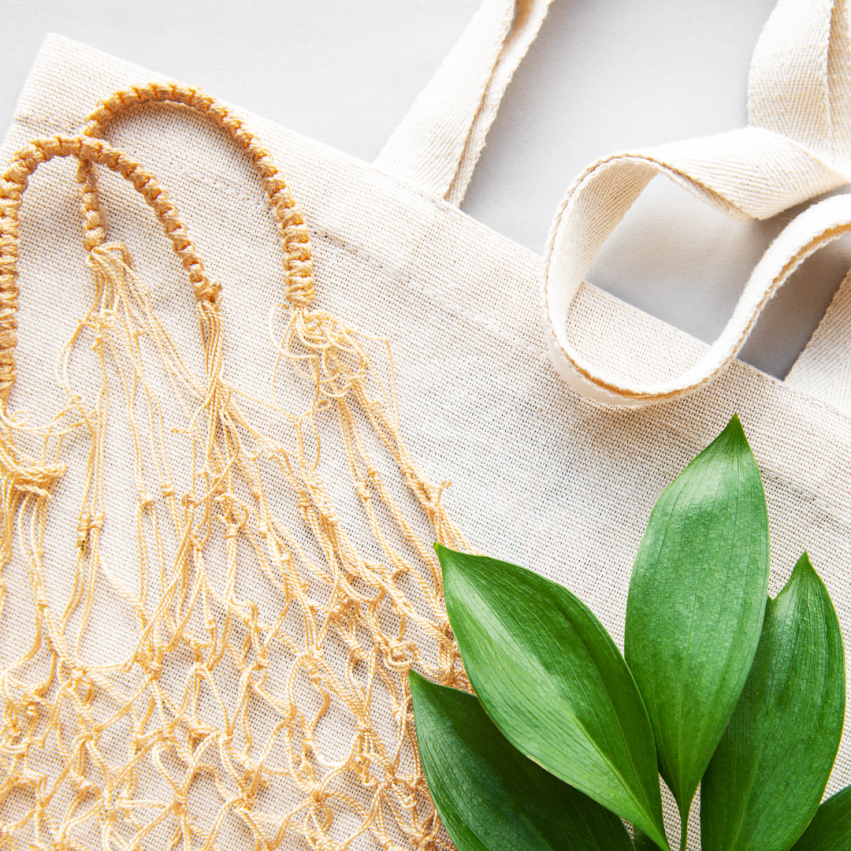 Stainless Water Bottles
Ah, yes. The cheap, eco-friendly Christmas gift everyone needs!
Help your friends and loved ones stop using plastic water bottles by giving them reusable stainless steel water bottles that are both cute and functional! They can usually keep cold drinks cold for 24 hours and hot drinks hot for 12 hours, plus they don't have waste or harmful plastics that pollute the environment!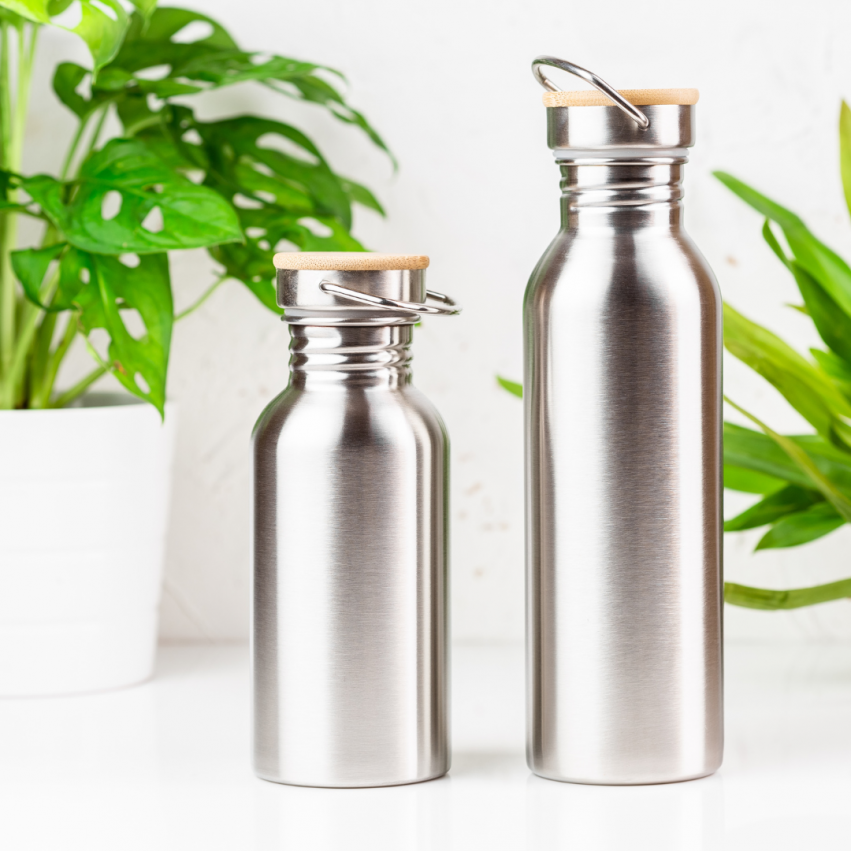 Bamboo Bath Towels
You can say gifts don't get more useful than this, I mean, bath towels? Is there anyone here that DOESN'T need one? Made from 100% viscose of organic bamboo, bamboo bath towels are super soft and naturally antibacterial. These towels also absorb three times more than traditional cotton towels. They're also an excellent environmental choice since growing bamboo requires less energy and water than other trees used for fiber production. Oh, and don't forget, bamboo towels are also fully biodegradable at the end of their lifespan, so that makes them safe for municipal composting programs.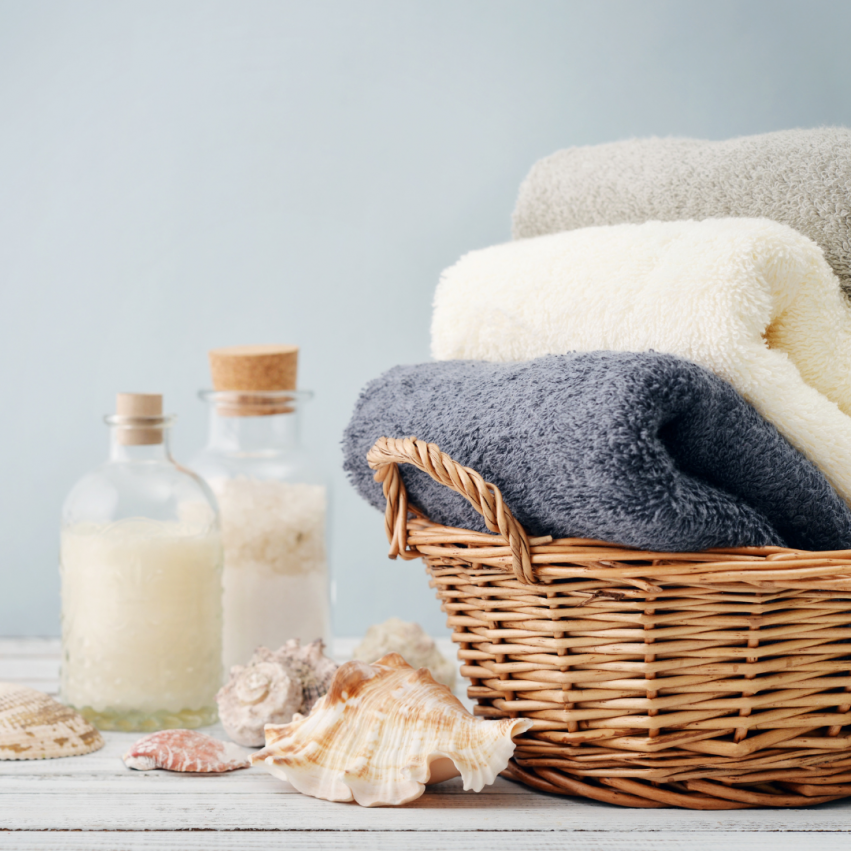 Audiobook Subscription
Do you have an avid reader on your Christmas list? Give him the gift of endless reading without damaging the environment with an audiobook subscription!
Audiobook subscriptions give your recipients a chance to read an unlimited number of books from their catalog, as well as premium selections per month (depending on the type of subscription). It's also one of the best eco-friendly Christmas gifts you can think of because it limits the number of paper books used.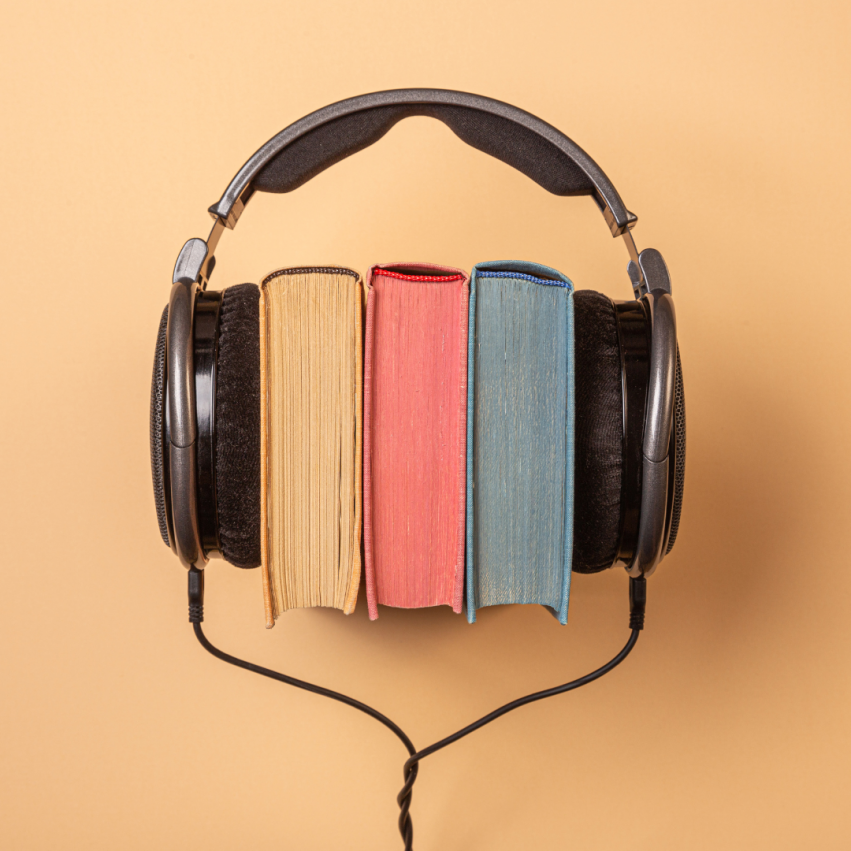 At-Home Spa Treatment



Do you find spa treatments too expensive? Give your loved one the gift of an at-home spa treatment instead! Doing so will give your recipient a chance to pamper herself as much as she wants to on her own time! Another great news about it? These treatments don't have many chemicals used in them, and it's the gift that keeps on giving since your loved one will get multiple uses from the products.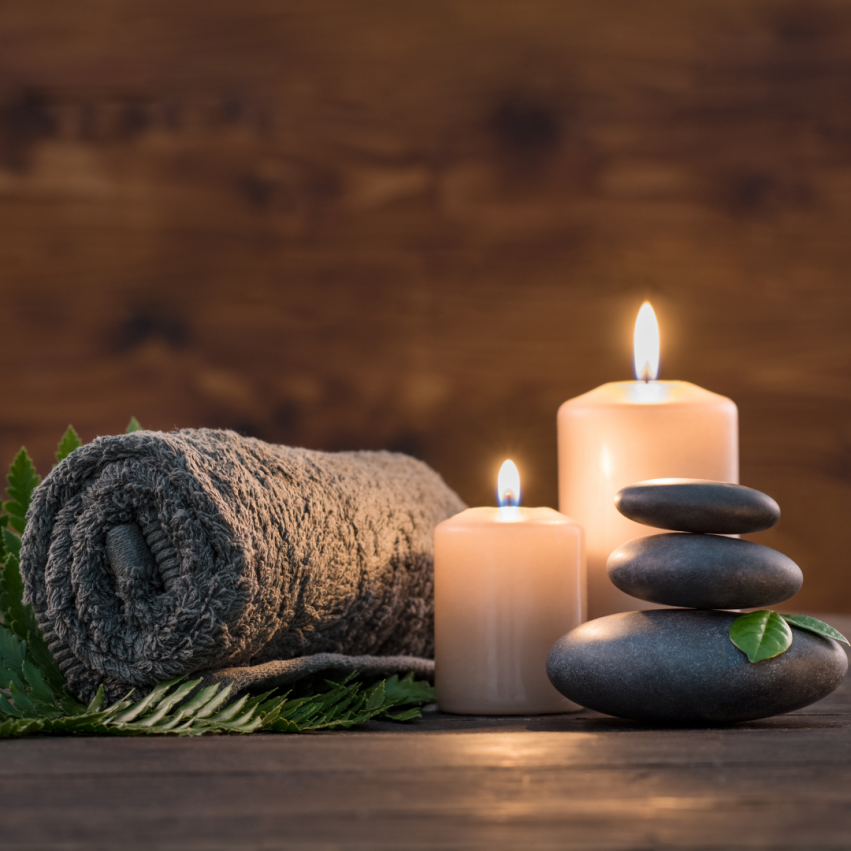 House Plants
Are you thinking of a mood and productivity booster kind of gift? Go for a house plant! Even if most people on your list don't have a "green thumb," plants like succulents are easy to take care of and bring a sense of calm to a home. Putting it in a hanging pot is also adorable enough to display in just about any room, and it only needs watering every ten days, so it's easy to care for and enjoy.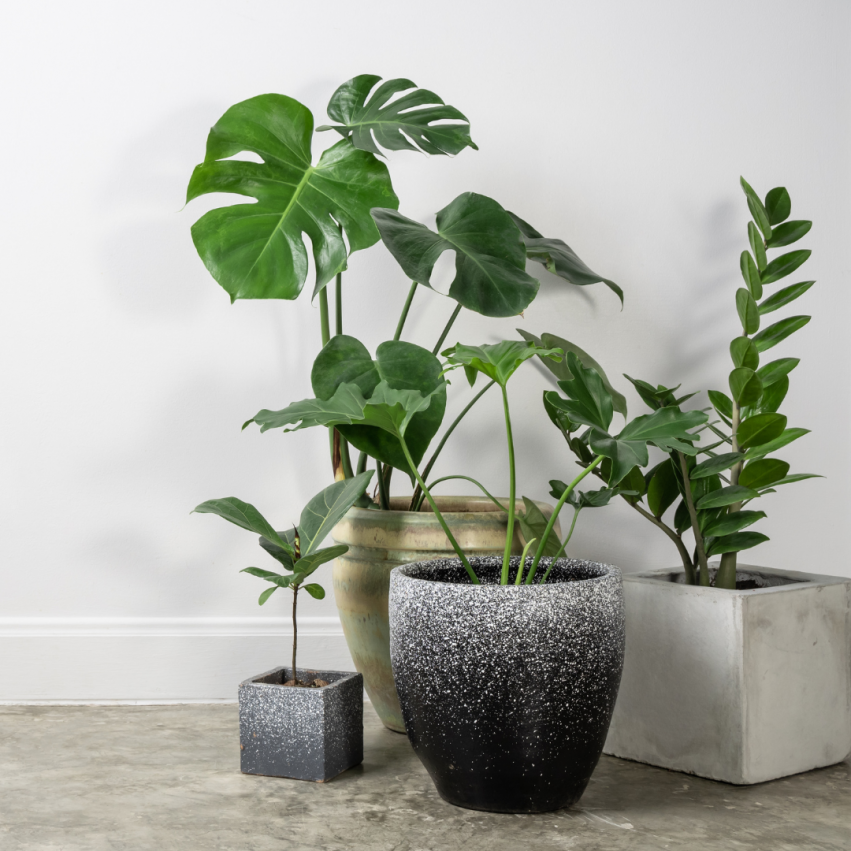 Bamboo Toothbrush
Toothbrushes may not seem like a good gift to give, but they can be a great option in your choice of eco-friendly Christmas gifts, either on their own or with something else.
Bamboo toothbrushes, in particular, last as long as plastic toothbrushes without harming the environment. Bundle them in adorable eco-friendly packaging, and you have a cute and sustainable gift.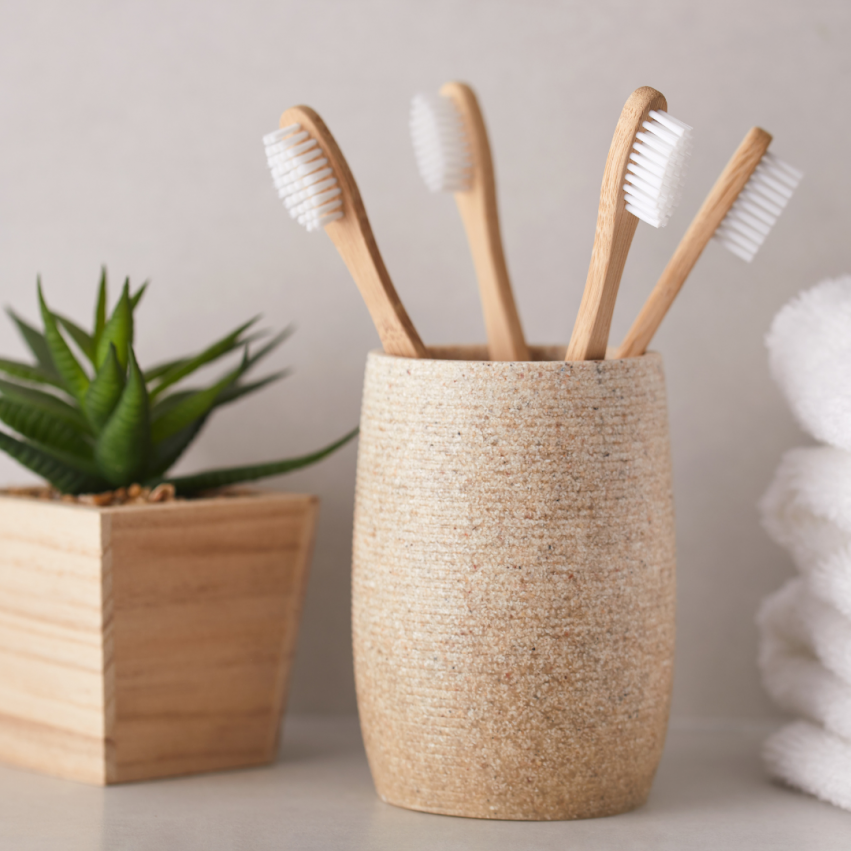 Travel Utensil Set
Help someone in your life ditch the plastic that comes with eating on the go! Travel utensil sets can be tucked into a purse or briefcase and produced instantly when needed for takeout. They're also handy for camping or picnicking– and aren't made from PLASTIC! We think that's a good reason enough!