9 Tips for The Perfect Study Space at Home
Now that the new school year is just around the corner, having a study room for your child is essential, as it plays a vital role in his development, acting as an extension of the classroom and creating a conducive environment for learning during after-school hours!
Here are nine easy tips for setting up the perfect study space for your child at home.
Pick the Right Desk and Chair for Your Child
While it's easy to assume that having just any desk and chair for your child is enough, picking the most suitable one, especially for little ones, is vital. There's no way around it!
Make sure your child can place his elbows on the table without their shoulders hunched. Their feet should also be able to touch the ground when they're seated. Most of the time, adjustments can be made by adding a cushion to sit on if the table is too high or a stool underneath to act as a footrest to avoid buying new furniture.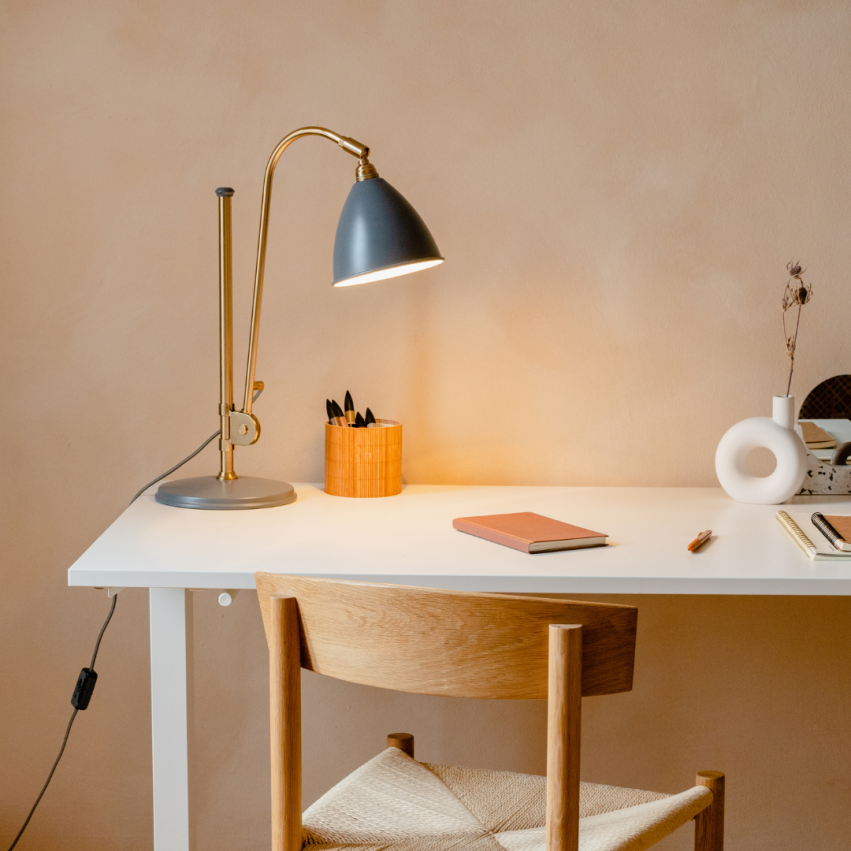 Organization is Key
Clutter can be distracting, especially if your child constantly needs to find things in a messy area or have to move stuff around on his desk before he can write and draw.
Make it easier for your little learner to organize by having school supplies and papers in separate containers and storage boxes and teaching him to keep things in their proper place. Having all their supplies on a rolling cart or a wheeled trolley is also a helpful tip, especially if your child likes switching study spots now and then.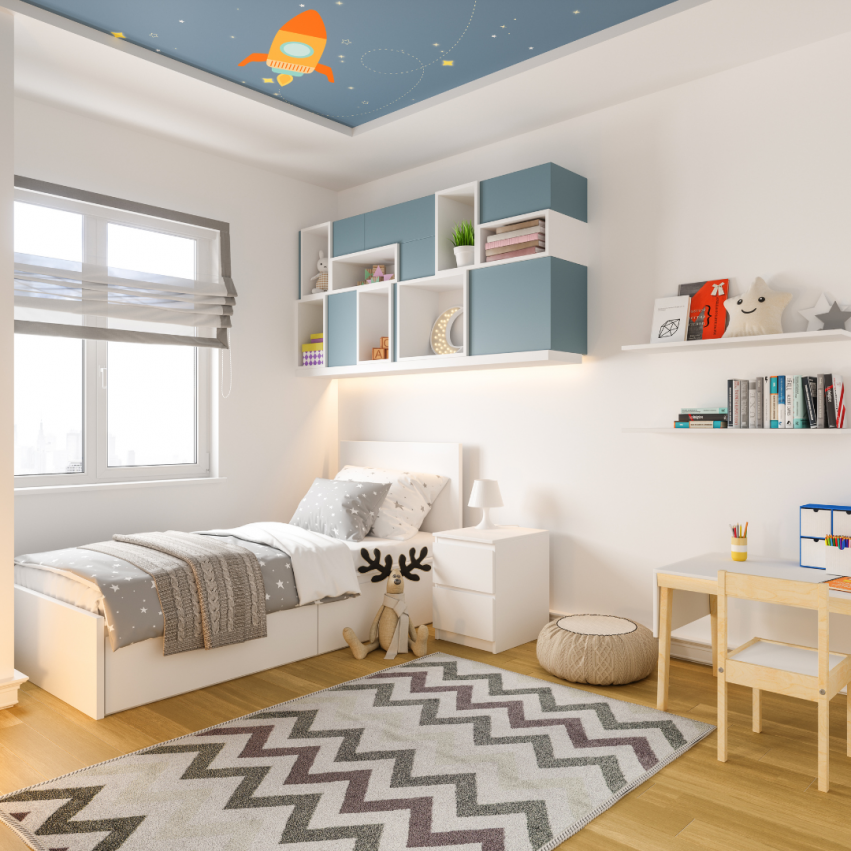 Choose a Suitable Spot
You should know which kind of study environment suits your child best. Some kids learn better in a peaceful and quiet spot, while others prefer studying with other people in the room.
If your child prefers minimal noise to none, have their study area inside their bedroom. Meanwhile, a designated spot for studying in the kitchen or living room is best for younger kids. As long as the study area isn't too noisy or distracting, choosing a more flexible spot shouldn't hurt.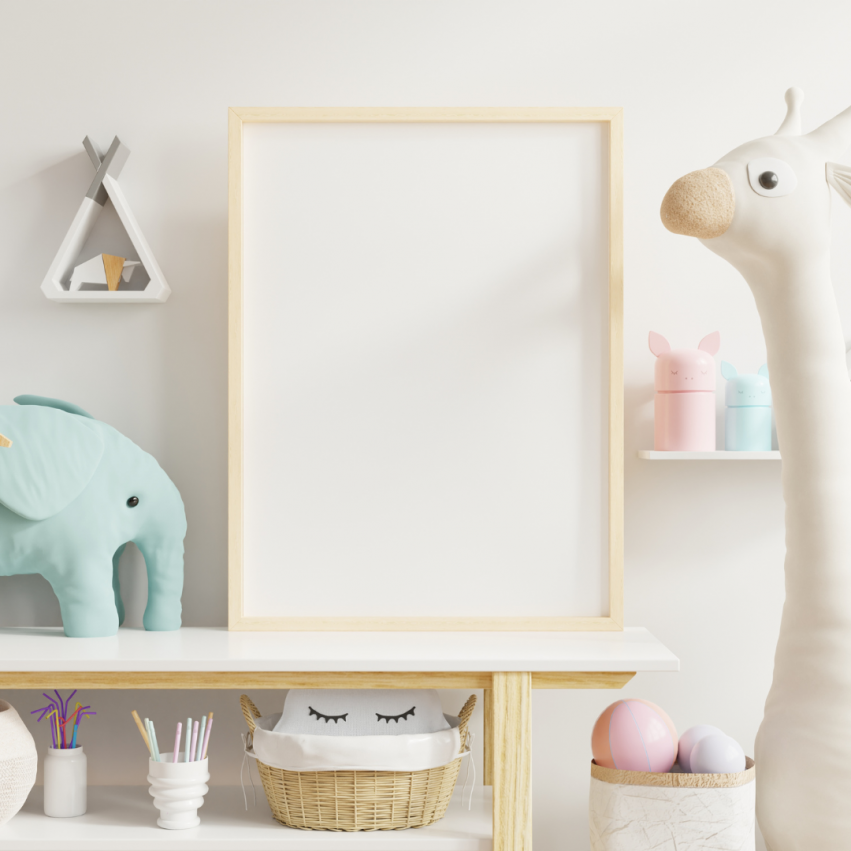 Allow Your Child to Help Decorate and personalize
Your kids will like their study area a lot more if you let them decorate and personalize it, so let your little learner's creativity shine!
Allow them to pick some desk decors or a few posters and pictures to hang. It's their space anyway, so it's only proper to let them have their way around it. Plus, your child can feel more motivated to hit the books when their study area is stimulating rather than bland.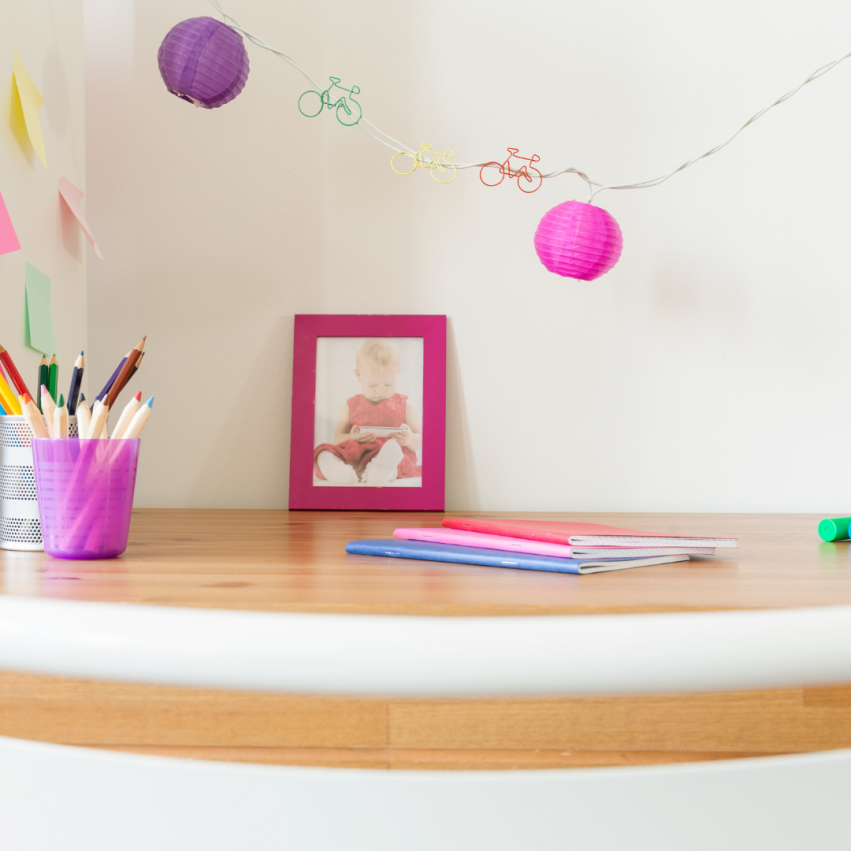 Colors are Essential
Colors aren't just there to keep your child's study area feeling alive, but they can have more of an influence than you think!
As studying can sometimes be draining, vibrant colors like yellow can energize and uplift your child. Red is another stimulating color that can give a boost of energy. Using these colors in moderation can help, but too much can be overstimulating.
Kids, like adults, experience stress too, and cool colors like blue and green can create a more relaxing atmosphere. Careful not to have the room be too relaxing, though — you don't want your child falling asleep while studying.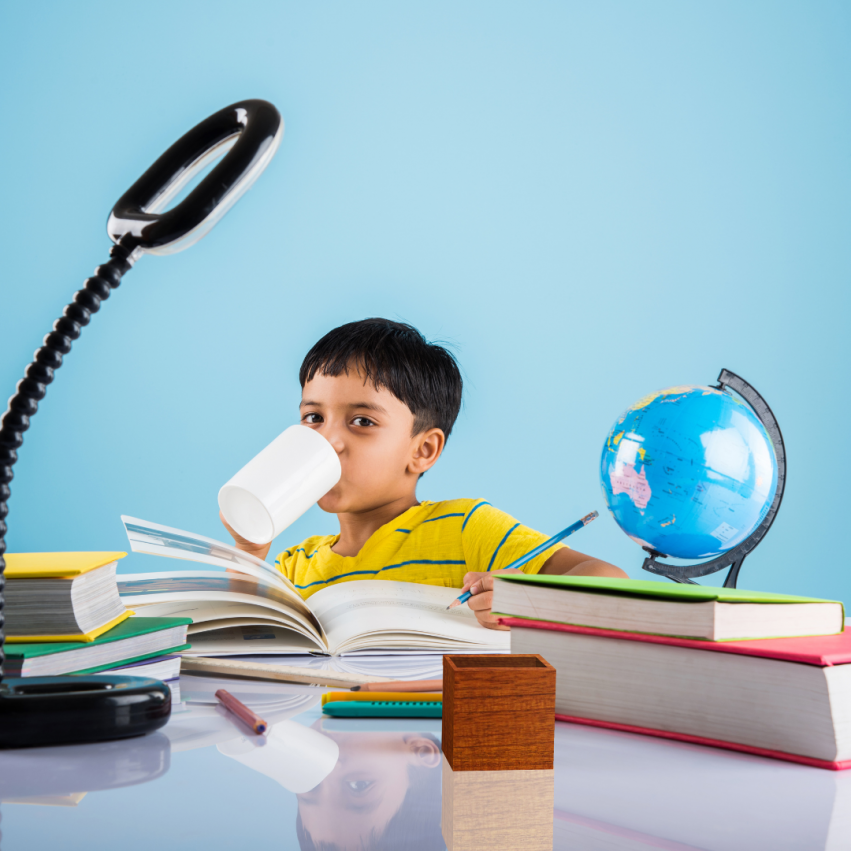 Make Use of Natural Lighting
Did you know that sunlight can play a crucial role in maintaining a room? Sufficient natural light in a room will keep your kid's study spot bright and fresh. Sunlight will also help avoid the dampness and the foul smell that occurs without sunlight.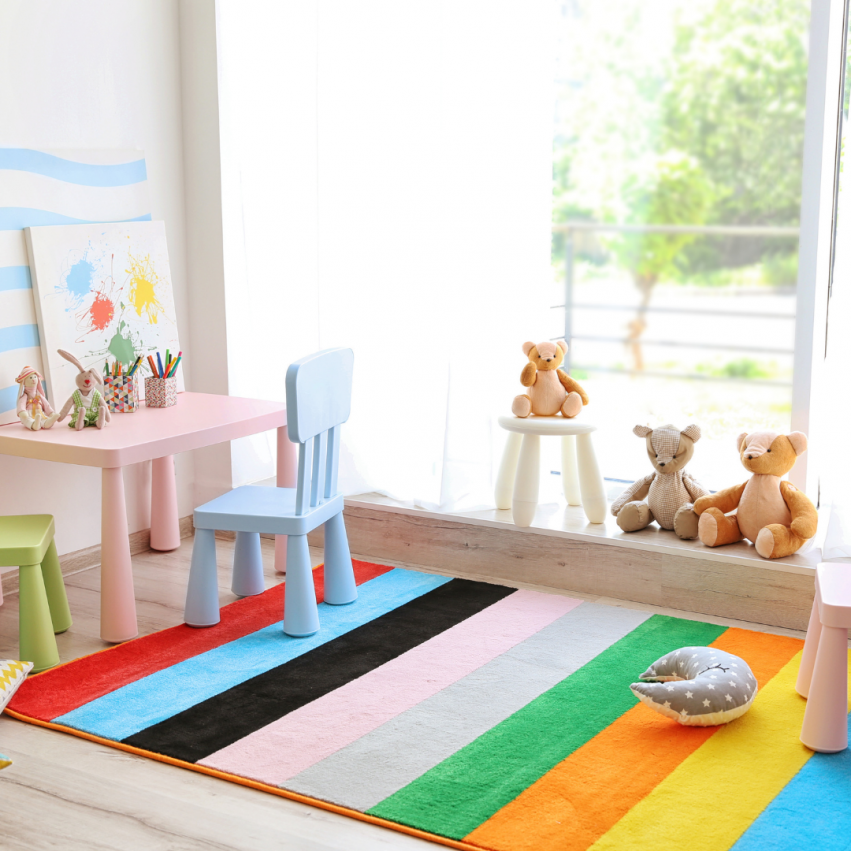 Comfort is a Priority
Slouching back on the couch may sound like your idea of comfortable sitting, but it's certainly not ideal when studying!
Choose a chair that will offer support and comfort for your child, one that offers ergonomic support, which eases your kid into a neutral sitting posture– the most ideal when studying. This position improves mood and the ability to focus and allows your child to breeze through lessons considerably faster.
Scents Can Help
Does your child need a little pick-me-up before a study session? Try some essential oils! Lavender, frankincense, and spearmint oils have been shown to help concentration and retention. Consider having a spot for a diffuser in your kid's study space for diffusing the oils during or before sitting down to a study session.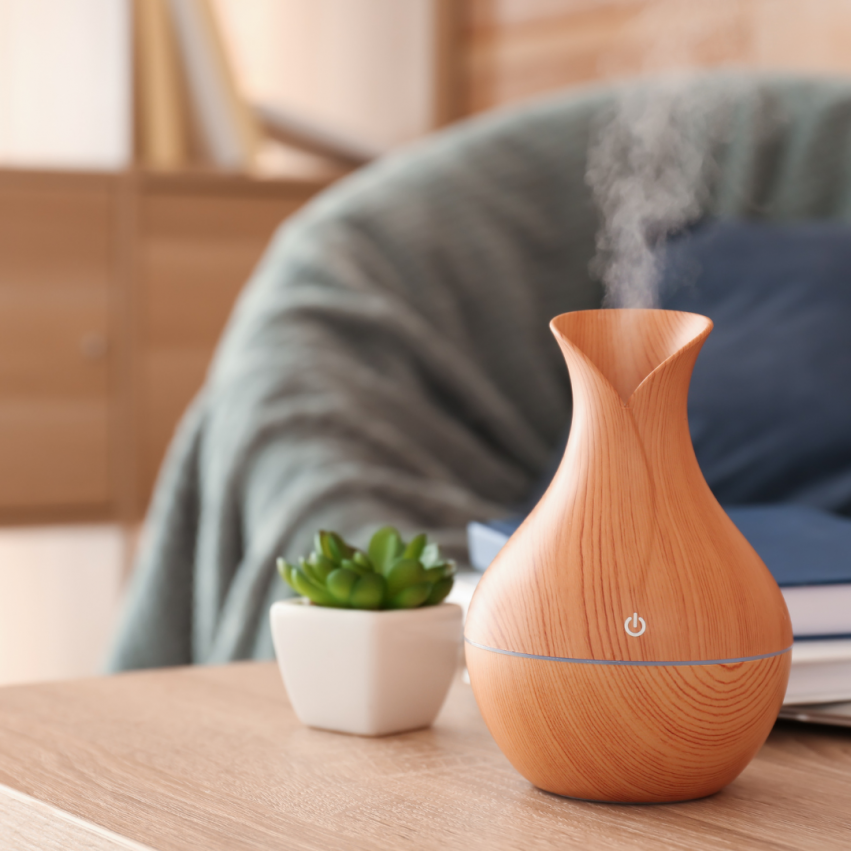 Clocks are a Must
When studying, clocks can be your child's best friend. Putting a clock in their study area will help them keep an eye on the time and give them a sense of urgency. Assist them to use the clock to their advantage by setting time-related goals. Before starting an assignment, teach them to decide when they plan to finish and use the clock to keep moving forward