A Taste of Sonoma: The 43rd Annual Harvest Fair
Each October, thirsty travelers from across the entire U.S. are beckoned to Santa Rosa to participate in the Sonoma County Harvest Fair, a complete farm to table experience inspired by the county's hard working farmers, ranchers, vintners and producers.
Since 1975, the Sonoma County Harvest Fair has been a time-honored tradition that showcases locally grown agricultural products and celebrates our region's culinary arts. Now on its 43rd year, the 2017 celebration will feature three full days of wine tasting with more than a hundred wineries, wine sales, food pairing, craft beer and cider tasting, marketplace, chef demonstrations, workshops and seminars, and the World Championship Grape Stomp. .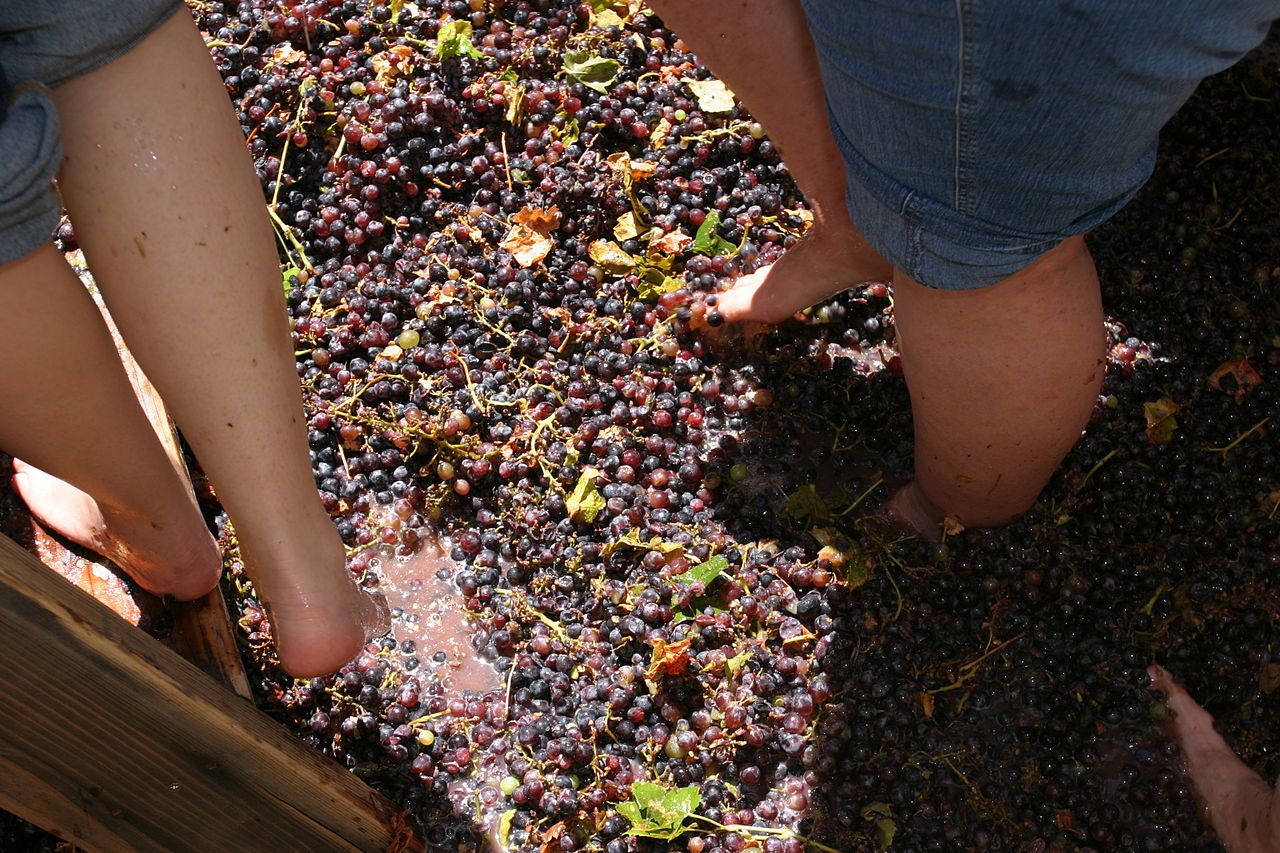 Image Source: Wikimedia Commons
The epicenter of the Harvest Fair is the Tasting Pavilion, which features innovative cuisine paired with some of the area's best wine, beer and cider. With over 100 Sonoma County wineries participating and with over 300 wine selections, even the most experienced connoisseur is sure to find something new for his palate. The Grand Harvest Tasting ticket offers guests the chance to delight in all of the award winning wine and food from this year's Professional Wine and Food Competitions, and with each day offering a slightly new food pairing, you can be sure to experience a plethora of culinary pleasure. See the list of participating restaurants here.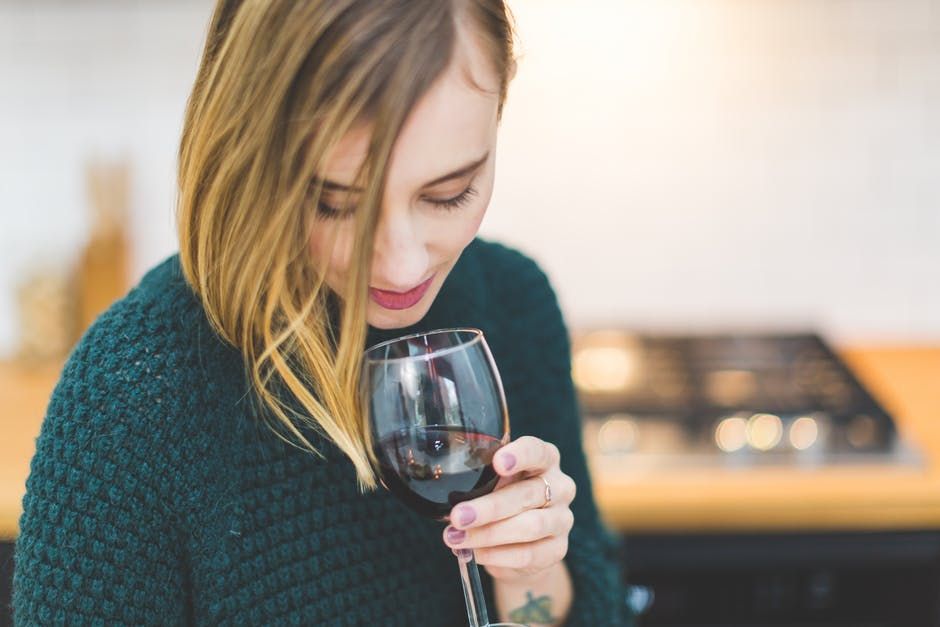 Image Source: Pexels
In the Harvest Fair's Professional Food Competition, professional chefs, caterers and bakers bring their unique culinary creations to be sniffed, tasted and finally critiqued in a blind judging by industry experts as they try to determine which dishes and products are the best of the best. Using a Danish system of judging, judges consider each item individually and, if they deem necessary, multiple gold medals may be awarded per category. Entries can be awarded Best of Show, double gold medals, gold medals, silver rosettes or bronze rosettes.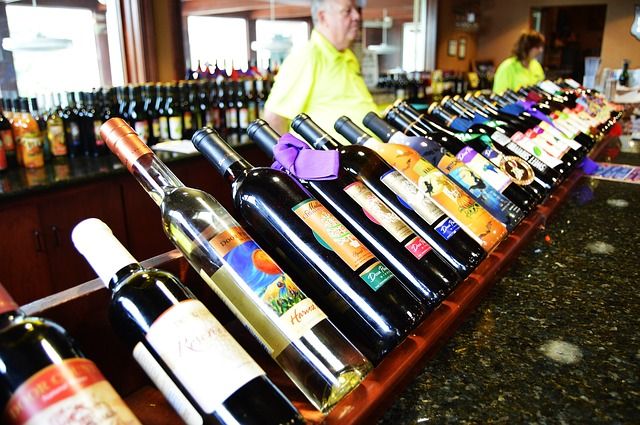 Image Source: Pixabay
A great part of the celebrations is the Wine Country Marketplace, located just inside the front gates in the Hall of Flowers Building. Free with Gate Admission for everyone to explore, it is open for all three days of the festival and collectors can stock up on sales of gold medal winning wines, beer and cider products. What's best is you can purchase these award-winning wines at great prices, starting at a 5% discount for each bottle and including curb side pickup, carrying cases and on-site wine shipping.
Also featuring artisan vendors and crafts, the Marketplace will be the perfect place to get started on your holiday shopping as you enjoy their local products and unique hand-crafted wares. Educational events such as daily Wine Tasting Seminars and Chef Demonstrations are also scheduled daily so that you can make the most out of your Harvest Fair experience! See the Wine Tasting schedules here and get more information on the Chef Demos here.
The Marketplace will remain open after Fair closing on Sunday and for a limited time on Monday for their Wine Clearance Blow-Out Sale, where all wines in the store will be marked down 20%. Fair patrons who also purchased wine during the three day event will be given a customer appreciation coupon to save an additional 10% off any clearance sale purchases.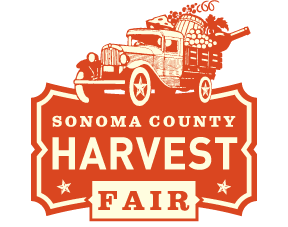 Image Source: Sonoma County Harvest Fair
Opening on Friday, October 6th, the 2017 Sonoma County Harvest Fair's 3-day celebration will be an event filled with wine, food, music and entertainment! Get your tickets here and find out more on their website.
The schedule of events are as follows:
Friday, October 6
4:00 pm – Gates and Marketplace Open
4:00 pm – Gold Medal Wine Tasting / Port & Chocolate Pairing begins on the Wine Patio with a live Cello and Guitar duo starting at 5:00 pm
5:00 pm – Grand Tasting Pavilion Opens with live instrumental music by Mark Taylor
5:30 pm – Wine Tasting Seminar in Marketplace
6:30 to 8:30 pm – Fire Jugglers, Scotty and Trink
7:00 pm – Twilight Qualifying Grape Stomp with Live Music from Tom Leps and the Harvest Stompers Dixieland Band
7:30 pm – Wine Tasting Seminar in Marketplace
8:00 pm – All tasting ends
9:00 pm – Gates and Marketplace Close

Saturday, October 7
11:00 am – Gates and Marketplace Open
11:00 am – Harvest Workshop: Design Your Own Succulent Garden – Garden Building
11:30 am – Farm to Table Seminar: Beer and Food Pairing – Showcase Cafe (60 mins)
11:30 am – Harvest Workshop: A Tasting in the Dark – Garden Building (45 mins)
12:00 pm – Gold Medal Wine Tasting / Port and Chocolate Pairing begins on the Wine Patio with a live Cello & Guitar duo starting at 1:00 pm
12:00 pm – Qualifying Grape Stomp with Live Music from Tom Leps and the Harvest Stompers Dixieland Band
12:30 pm – Chef Demonstration in Marketplace - Executive Chef Tom Schmidt of John Ash and Co.
1:00 pm – Grand Tasting Pavilion Opens with live music by Mark Taylor
1:00 pm – Wine Tasting Seminar in Marketplace
1:00 pm– Harvest Workshop: Edible Olives without the Lye in Garden Building (30 mins)
1:30 pm – Farm to Table Seminar, Cheesy Beer School – Showcase Cafe (30-45 mins)
1:30 pm – Qualifying Grape Stomp with Live Music from Tom Leps and the Harvest Stompers Dixieland Band
2:15 pm – Live Music in Shade Park - The Pulsators (Blues, R&B, Reggae and Rock and Roll)
3:00 pm – Wine Tasting Seminar in Marketplace
3:00 pm – Qualifying Grape Stomp with Live Music from Tom Leps and the Harvest Stompers Dixieland Band
3:45 pm – Live Music in Shade Park - The Pulsators (Blues, R&B, Reggae and Rock and Roll)
3:30 pm – Chef Demonstration in Marketplace - Mark Kowalkowski Executive Chef, Oliver's Markets of Santa Rosa
4:00 pm – All tasting ends
4:30 pm – Qualifying Grape Stomp with Live Music from Tom Leps and the Harvest Stompers Dixieland Band
5:00 pm – Gates and Marketplace Close

Sunday, October 8
11:00 am – Gates and Marketplace Open
11:00 am – Harvest Workshop: Design Your Own Succulent Garden – Garden Building
11:30 am – Farm to Table Seminar, Wine and Food Pairing – Showcase Cafe (60 mins)
11:30 am - Harvest Workshop: Introduction to Home Brewing - Garden Building (30 mins)
12:00 pm – Gold Medal Wine Tasting / Port and Chocolate Pairing begins on the Wine Patio with a live Cello & Guitar duo starting at 1:00 pm
12:00 pm – Qualifying Grape Stomp with Live Music from Tom Leps and the Harvest Stompers Dixieland Band
12:30 pm – Chef Demonstration in Marketplace - Award-winning Chef Christine Piccin
1:00 pm – Grand Tasting Pavilion Opens with live music by Mark Taylor
1:00 pm – Wine Tasting Seminar in Marketplace
11:30 am - Harvest Workshop: Coffee Education, Tasting and Foam Art - Garden Building (30 mins)
1:30 pm – Farm to Table Seminar, Cheesy Beer School – Showcase Cafe, (30-45 mins)
1:30 pm – Kids Stomp (Ages 13 & Under)
2:15 pm – Live Music in Shade Park - Royal Jelly Jive (Modern Swing)
3:00 pm – Wine Tasting Seminar in Marketplace
3:00 pm – Qualifying Grape Stomp with Live Music from Tom Leps and the Harvest Stompers Dixieland Band
3:30 pm – Chef Demonstration in Marketplace - Doug Cavaliere, Pastry Chef, Costeaux French Bakery of Healdsburg
3:45 pm – Live Music in Shade Park - Royal Jelly Jive (Modern Swing)
4:00 pm – All tasting ends
4:30 pm – World Championship Grape Stomp Finals
5:00 pm – Gates and Marketplace Close