Della Fattoria: Petaluma's Dining Treasure
For more than 20 years, Della Fattoria has been part of Petaluma's dining scene, serving locally-sourced meats, cheeses and produce and their signature artisan bread, for breakfast and lunch. Recognized as part of the country's Top 10 Best Bread Bakeries in America by bon appetit magazine, what started as what the owners Edmund and Kathleen Weber thought of as a hobby has now bloomed into a thriving business, providing bread and other artisanal products to restaurants throughout California, including San Francisco, Napa, Marin, and of course, Sonoma.
What makes Della Fattoria special? Here are the top five reasons locals and visitors alike flock to this bakery and restaurant.

Image Source: Pexels
Their bread is simply amazing
Premium ingredients make Della Fattoria's breads simply amazing, and a taste will show you how they became an award-winning bakery. All flours are organic, and only Brittany Sea Salt is used in the dough. The local and organic extra virgin olive oils and the natural starter instead of yeast contributes greatly to the flavor, texture, digestibility and keeping quality of the breads. The hand-shaped loaves are baked directly on the hearth of wood-burning ovens.
"This is the REAL thing. Great crusty European style bread and the food is fresh and deelicious too! Lunch is busy , but worth the wait, The sandwiches are the best around!" - P

"The bread is addictive! I have not had a sit down meal here but the pastry and bread are absolutely delicious. Staff always happy to help and friendly. I hope they stay in Petaluma forever." - Michele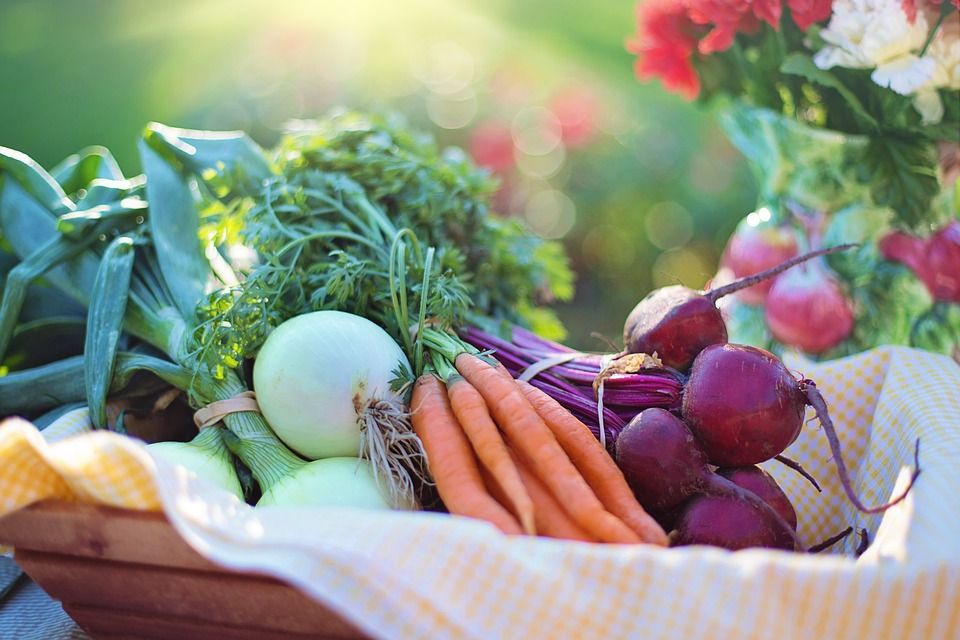 Image Source: Pixabay
Ingredients are home-grown or locally sourced
Aside from growing most of their ingredients at the Weber family ranch, the restaurant also pays tribute to local businesses by sourcing their organic ingredients from area farmers, cheese makers, wineries, creameries, and poultry and beef ranches. Not only do they give back to the community, the closeness of the source means freshness is maximized, resulting in better flavors throughout each dish.
"The food is thoughtfully prepared from real ingredients, and the baked goods are spectacular. I ordered vegetable polenta, and my husband had hash and eggs. His salted cappuccino was delicious, and I was very happy with a glass of prosecco... It's crowded in a kind of charming way due to the communal eating tables... the communal tables and crowdedness are due to the popularity." - Kitty

"We have been to Della Fattoria a few times and have always found the food, service and ambiance to be so pleasing. Both breakfast and lunch dishes have been thoughtfully prepared with the highest quality ingredients. We are so happy to support local, family-owned, truly artisan offerings, and Della Fattoria is a jewel in every respect. If you can appreciate the quality and craftsmanship of truly homemade and inspired dishes, this is a must! If you want Denny's, go elsewhere! It is our favorite place in Petaluma, and we eat here every time we visit. The staff is also warm and hospitable. Thank you, Della Fattoria, for your outstanding efforts at pleasing the people who really love and appreciate the best!!" - Anna

Image Source: Pexels
Its more than just bread
While their baked goods are nothing short of outstanding, the restaurant also serves fantastic meals for breakfast and lunch. Delicious, wholesome food is the Della commitment— and their beautifully prepared dishes are a testament to that.
"I split a salad that had three poached eggs and bacon-not sure of the name, but was excellent. Also had a side of toast topped with avacado. Really yummy. Has a lively, yet homey atmosphere. You can drop in for breakfast/brunch or just get pastries to go." - Carmen

"Surprised it didn't make it to the top 10 list when you google for the best brunch location in Petaluma. But clearly this is one of the best brunch spots. Restaurant is very small, with some outdoor seating area. But the bakery and the kitchen in the back is twice the size. The croissant was delicious. As if you don't have enough butter they also provide extra butter for your indulgence. The smoked salmon Piadina was delicious. One would not expect an Italian flat bread enveloping a smoked salmon Benedict but it works well here it is perfectly complemented by a lightly dressed side salad. Wish I had a bigger appetite or have more friends than we can order the entire menu to sample." - S

Image Source: Pixabay
They have excellent Customer Service
At the heart of every restaurant is their staff, and the crew at Della Fattoria will be more than happy to make you feel welcome.
"Della is my "go to" suggestion, and ALWAYS my first recommendation to send visitors. Great food, bread, service and the owner Kathleen is so warm and friendly. It is a must!" - Lori

"Fabulous food and excellent service. The sandwiches were amazing and super kind and supportive staff. Lovely place to stop for a quick bite." - T

Image Source: Pexels
A warm atmosphere
Their cafe at 141 Petaluma Boulevard at the heart of downtown Petaluma is the perfect setting for a relaxed dining experience. Set with both community and private tables, it provides a comforting atmosphere whether you are alone, with friends, or are meeting someone new. The communal table provides a great place for an early morning coffee and pastry, hearkens back to a slower, more convivial time when diners enjoyed sitting down to a relaxed meal with family, friends and neighbors. They are currently in the process of expanding their venue and expect to be completed soon, but business is still up and running as usual.
"The food is as delightful as the employees. Breads are so perfectly baked and created with incredible imagination and beautiful ingredients. Breakfasts knocked me out and coffee which is nothing short of perfect. The atmosphere is a gem and when I was there it wasn't overly crowded (we were there for brunch on a Saturday and not stepping into chaos was also very welcoming). I can not say enough great things about Della Fattoria. This place is now the café in which all others are measured. It's truly a piece of heaven and I hope it stays that way. Thank you to whoever is responsible for all this goodness!!!" - Steven

"The food is delicious, the atmosphere delightful and the staff is polite and professional. The barista is very talented. We enjoy both sitting at the community table and the smaller tables. In fact, on Sunday when we sat down at the community table, the owner sat down next to us and we enjoyed chatting with her. We had breakfast and took home a delicious lemon meringue tart. It is busy on the weekends so arrive early. Be sure to take home some bread too!" - Shasha