Early 4th - A Weekend of Fun, Food, Festivities, and Fireworks!
It's almost time for 4th of July celebrations and people are getting all excited throughout the country. One more weekend and we will be entering that time of the year where we raise our glasses to celebrate our love for the land of the free and all the men and women who have sacrificed and/or are still sacrificing to make sure we stay that way - free.
Now, just a few days shy of Independence Day 2017 does not mean that you should wait until next week to join in the festivities! All over Sonoma County, the celebrations begin early through activities, festivities, and events. Some have decided to make this weekend a prelude to the actual events, while others have decided that there should no longer be waiting and the barbecues and fireworks should start as early as possible!
Well, we made sure you'll know where to go for a weekend of fun, food, festivities, and fireworks. Below are some awesome activities and events along with several early Independence Day celebrations within our county.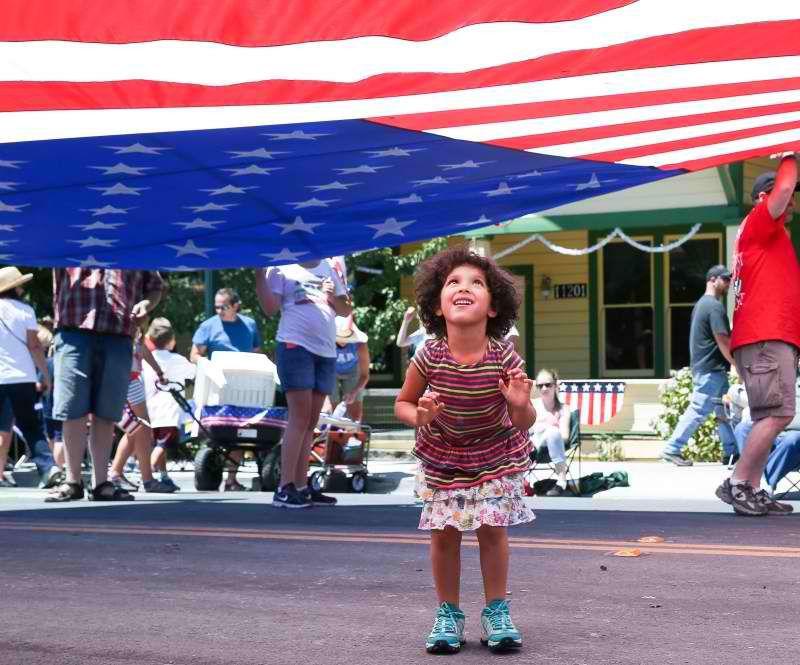 Image Source: Petaluma 360
When: Sunday, July 2, 2017
Where: Downtown Penngrove, 10070 Main Street, Penngrove CA
Time: 11:00 AM
Fee: Free (Purchase barbecue tickets at the door)
The Annual Penngrove Parade or what is known as the "Biggest Little Parade in Northern California" is happening this weekend! Now, this one may not be about Independence Day 2017 but it is a celebration nonetheless. Small town America at it's finest will come out and you will see tractors, horses, floats, antique military Jeeps, bands, and bicycle teams. There will also be an after parade barbecue at Penngrove Park from 12:00 PM - 4:00 PM where you can enjoy a menu offering of old-fashioned pit beef, BBQ chicken, beef sandwiches, oysters and hot dogs. Drinks and Lagunitas beer will keep you cool. Desserts will be available by Penngrove 4-H. There will also be kids' games and music will be provided by Charley Baker. Proceeds from this event will support maintenance and improvements in Penngrove Park.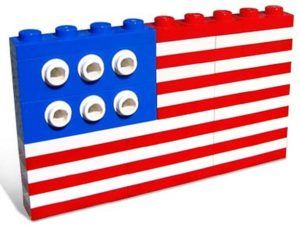 Image Source: Fundemonium
When: Saturday, July 1, 2017
Where: Fundemonium, 579 Rohnert Park Expressway W, Rohnert Park CA
Time: 1:00 PM
Fee: Free.
Time to get the kids' imagination and creative juices flowing! Fundemonium is hosting a build a patriotic sculpture contest and everyone who enters gets a Fundemonium Master Builder certificate and gift bag. Contestants will be given 20 minutes to complete their designs, photos of the creations will then be posted in Fundemonium's Facebook page and Facebook fans will then be given until Friday, July 7th to vote for the best one. Top 10 entries will be judged by Fundemonium's staff to select 1st, 2nd and 3rd place winners and awarding will be held on Saturday, July 8th.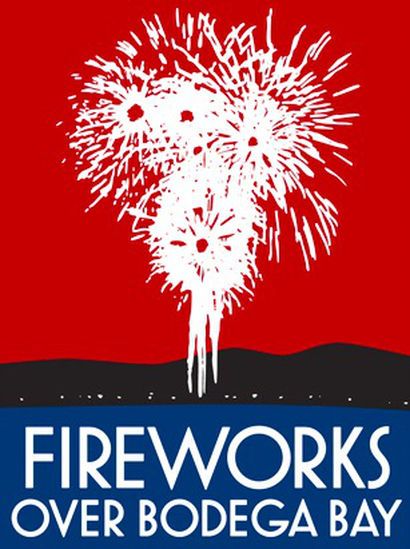 Image Source: Visit Bodega Bay
Where: Westside Park, 2400 Westshore Road, Bodega Bay CA
When: Sunday, July 2, 2017
Time: 9:30 PM
Fee: Free
Start the Independence Day celebrations early with a spectacular fireworks display over Bodega Bay! The show will start around 9:30 PM and can be seen from all around Bodega Bay. Don't forget to bring your blankets as it can get a bit chilly even during summer nights!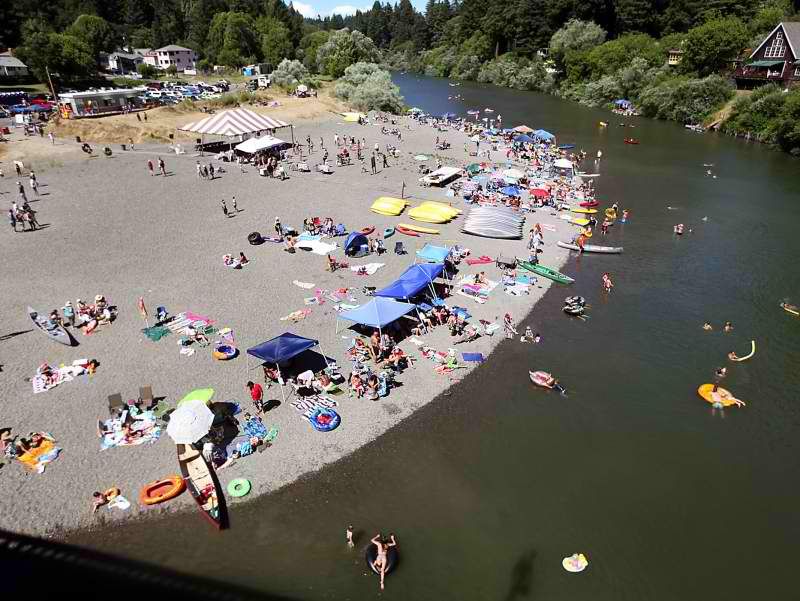 Image Source: Press Democrat
When: Saturday through Sunday, July 1 and 2 2017
Where: Monte Rio Beach River access from Monte Rio, Monte Rio CA
Time: 12:00 PM (Saturday and Sunday)
Fee: Free
The yearly Big Rocky Games and Monte Rio's annual Independence Day celebrations is happening this weekend. Fun starts on Saturday with a Firehouse barbecue and the Big Rocky Games and continues until Sunday where the games will be followed by the Boat Parade, Water Curtain, and the fireworks. Watch in awe as the fireworks illuminate the Russian River and the surrounding redwoods!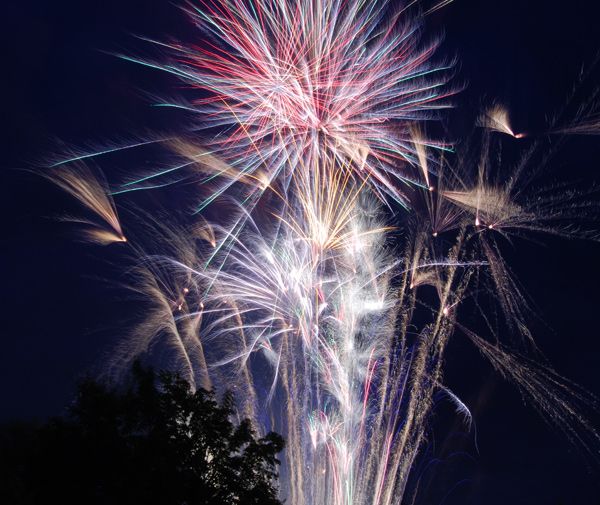 Image Source: Sonoma County Gazette
When: Saturday, July 1, 2017
Where: Downtown Guerneville, 16251 Main Street Guerneville CA
Time: 9:30 PM
Fee: Free
Another set of fireworks illuminates the Russian River, this time over the Guerneville side. Head to town early to get the best vantage points, Russian River Chamber of Commerce and Friends of Stumptown will be sponsoring the barbecues over at Lark's parking lot and fun festivities and then gather at dusk for the fireworks show at 9:30 PM.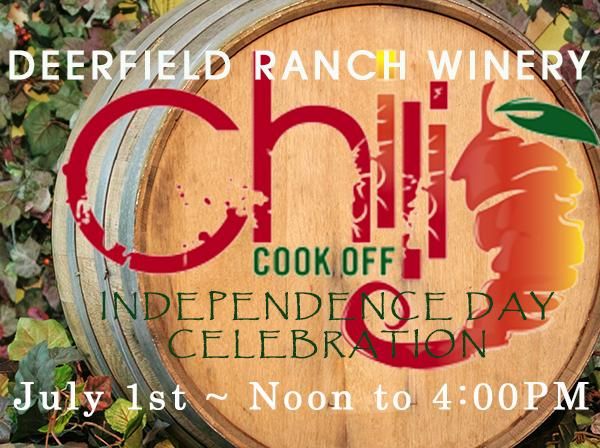 Image Source: Deerfield Ranch Winery
When: Saturday, July 1, 2017
Where: Deerfield Ranch Winery 10200 Sonoma Highway Kenwood, CA
Time: 12:00PM - 4:00PM
Fee: $10 - $50; RSVP to [email protected] or call us at 707-833-5215 ext. 308.
Deerfield Ranch Winery is starting the Independence Day celebrations early and with a bang in the palate! Bask in the sun, soak in the beautiful wine country views and enjoy your favorite wine while helping the environment. Proceeds for this event will benefit the restoration of Kenwood Wetlands wildlife habitat.