Take a Hike: Trails to Enjoy in Sonoma County
With fall officially here, the great outdoors has never looked more beautiful. Colorful foliage and vibrant flowers, all under the clear blue sky. And with more than 140 miles of trails leading to beaches, mountains, forests, lakes, and meadows, it's easy to discover the beauty of Sonoma County, not to mention the health benefits of time spent in nature, through hiking and walking. Depending on the trail you choose, you can even make it a full family getaway and enjoy a picnic afterwards!
So get your feet in gear for these top trails to enjoy in Sonoma County!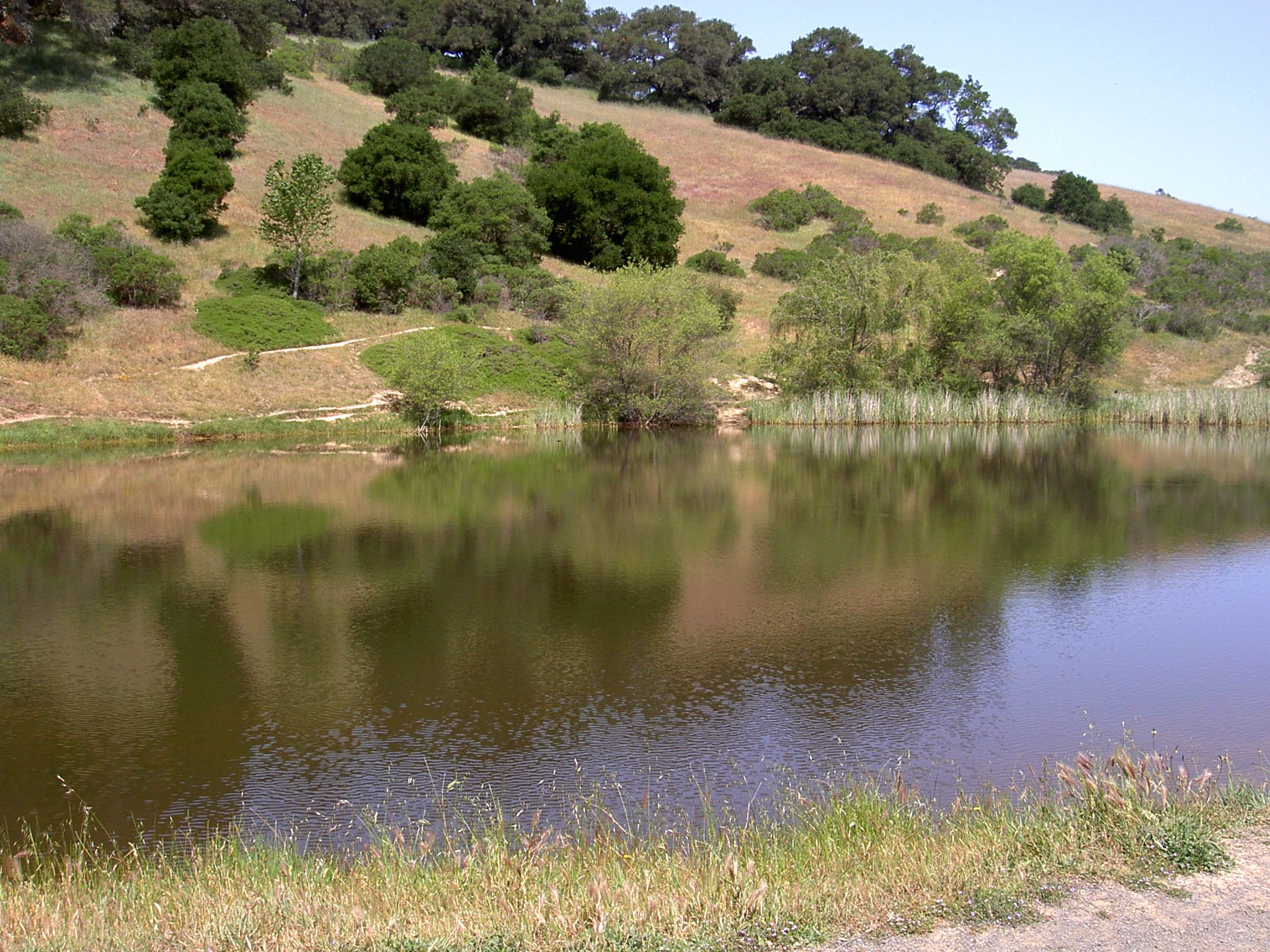 Image Source: Wikimedia Commons
411 Chileno Valley Road, Petaluma CA 94952
A compact wilderness park just southwest of Petaluma, Helen Putnam Regional Park offers a variety of terrain across 6 miles of trail that traverse grassy hillsides and wind through groves of heritage oaks. Their looped trail system lets hikers create walks of varying length and difficulty, making this park the perfect choice for beginners ready for a bit of a challenge. Ridge-top trails, like the Panorama Trail, provide breathtaking views of the city and the southern Sonoma County countryside. Viewpoints may be accessed via a steep climb up the trail from the parking lot, but an easier approach via the paved Ridge Trail past the Fish Pond is also available. If a woodland path is more to your liking, Fillaree, Pomo, and South Loop trails wind through forested areas that also offer shade during hot days. All trails are also open to cyclists and horseback riders.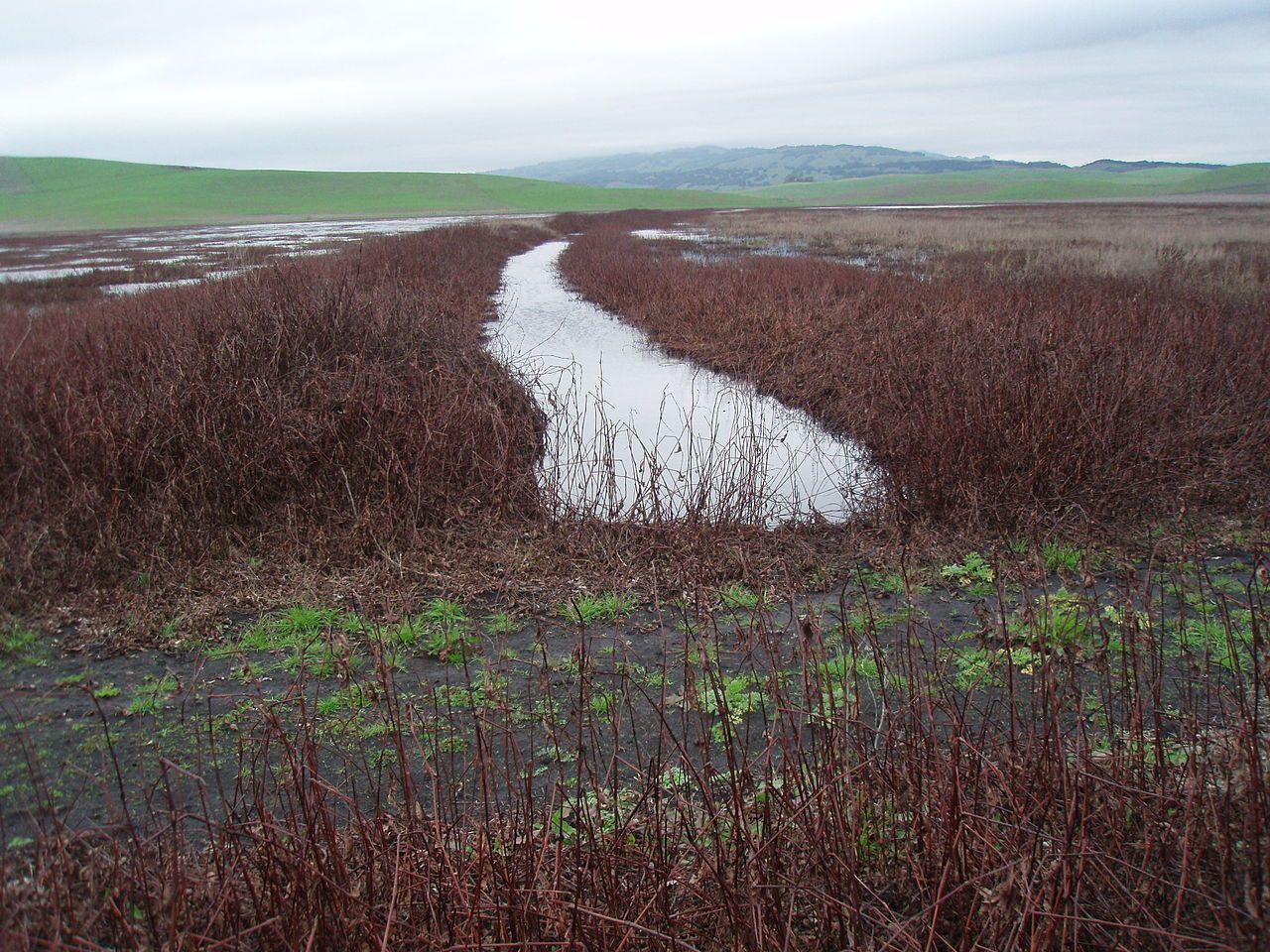 Image Source: Wikimedia Commons
5869 Cannon Lane, Petaluma CA 94952
A unique 3,434-acre property located in the hills southeast of Petaluma, between the Petaluma River and Sonoma Valley, Tolay Lake Regional Park is the largest in the Regional Parks' system. Providing critical watershed and habitat protection, the site is especially known for its bird populations and offers 8.6 miles of trails that may be accessed with a day-use permit or on a guided hike. All trails start from the park center complex, and hikers may combine several trails to form a loop, or take the popular out-and-back route to the Three Bridges Vista Point. This 5-mile hike follows the Causeway Trail across seasonal Tolay Lake and climbs through oak woodland to join the East Ridge Trail. The trail ends at a vista point, where magnificent views encompass the 1,769 acre park and much of the San Pablo Bay, including the Richmond-San Rafael Bridge, Bay Bridge, and Highway 37 overpass. Other trail options include shorter trips along Tolay Creek and visits to several ponds.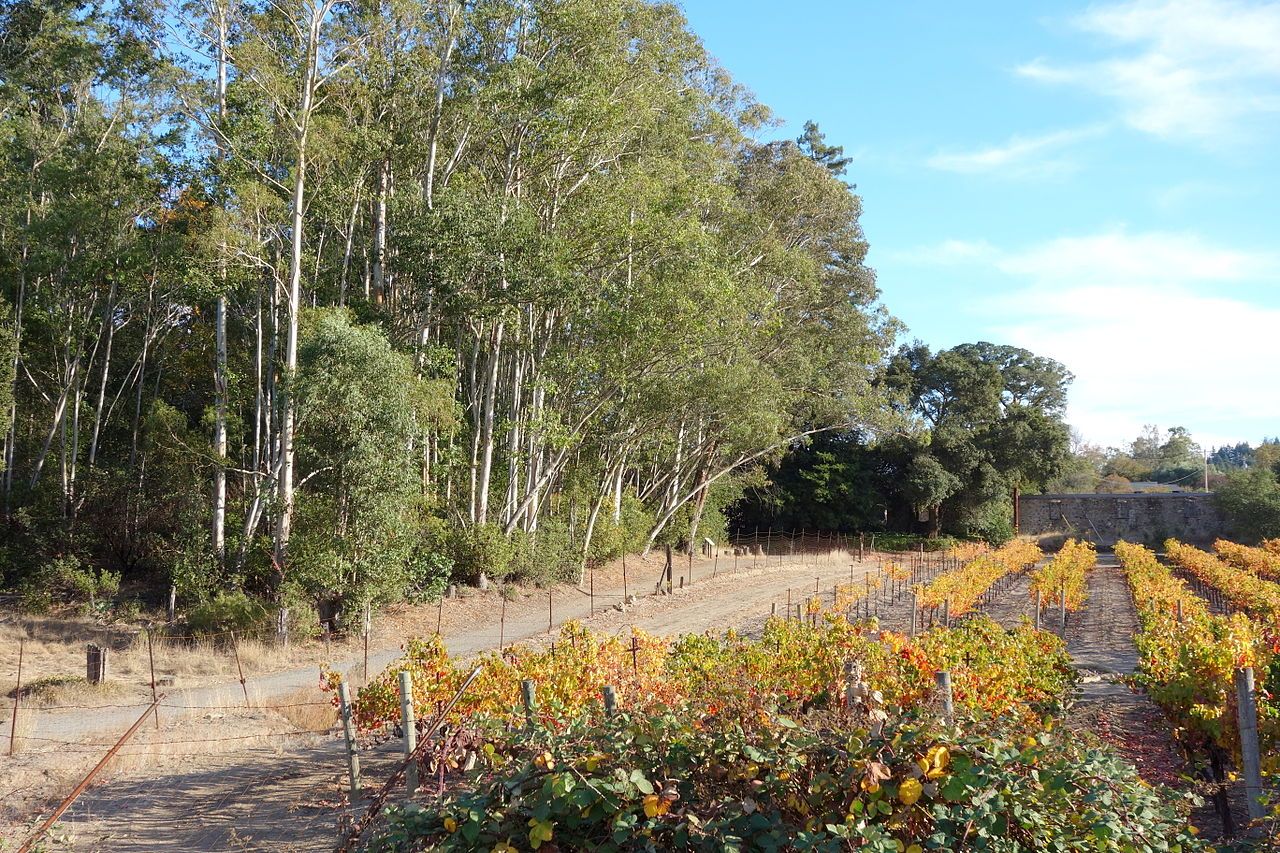 Image Credit: Wikimedia Commons
Designated as a National Historic Landmark in 1963, the park boasts over 29 miles of trails across 1400 acres that include stunning vistas and the historic buildings from the time when famous writer/adventurer Jack London called this his home. What makes it unique is apart from the diverse landscape to explore, there's also a museum and cultural legacy to discover. Trails pass through mixed forest, redwood groves, oak woodlands, and grassy meadows with elevation varying from 600 to 2,300 feet. Back country trails are accessible from the Beauty Ranch and begin on the Lake Trail at the parking lot. Mountain Trail is an out and back trail to the summit or to Hayfields. Primarily a fire road and steep in some sections, the trail features redwoods, ferns, oaks, madrone and wild flowers and is recommended for experienced hikers. The Historic Orchard trail features fruit bearing trees in an 80 acre orchard, including pears, apricots, prunes, plums, and apples. A camp area and picnic tables along the way can make for a relaxing afternoon in this moderately difficult trail.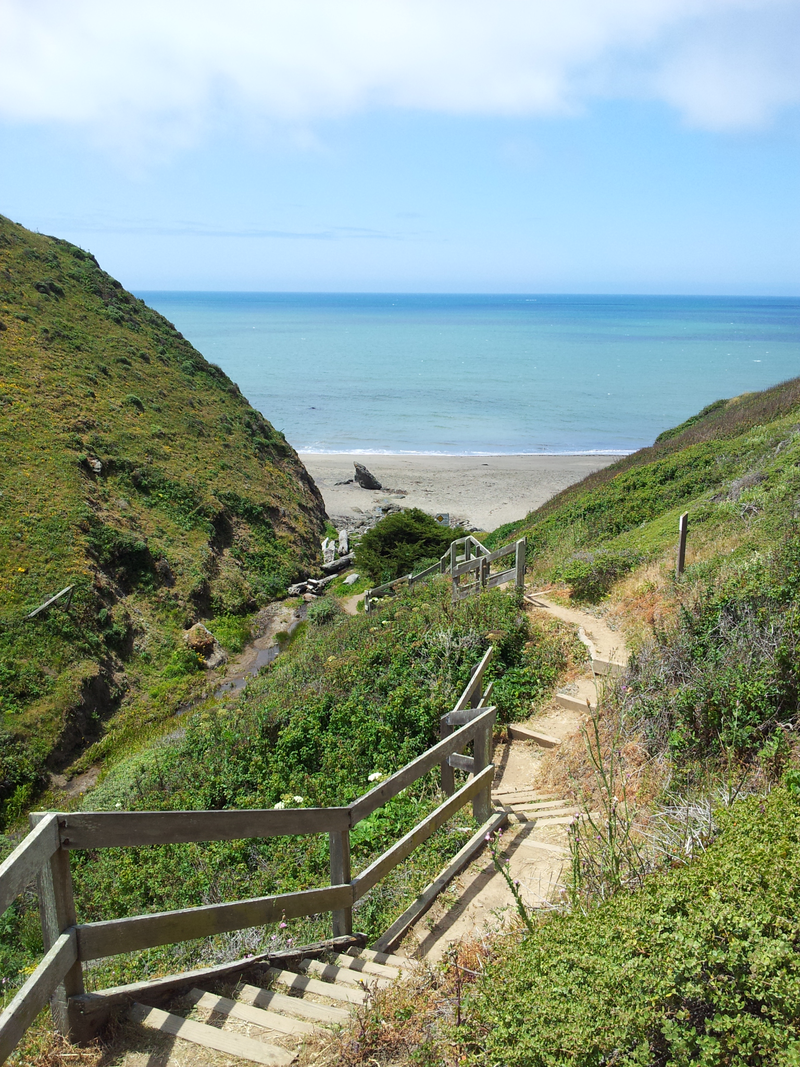 Image Source: Wikimedia Commons
13630 Highway 12, Glen Ellen CA 95442
Found in the center of the Sonoma Valley, next to the village of Glen Ellen, this 202-acre park features several miles of trails for hiking, bicycling and horseback riding and offers the tranquility of a much larger preserve due the quality of habitat and surrounding open space. For an easy walk, a 1.2-mile paved, ADA-accessible trail runs through the center of the park, beginning near a wetland and meadow and winding through magnificent oak woodlands following a seasonal creek. Picnic tables along the way make for perfect spots to linger in and enjoy the quiet beauty. The 1.15-mile Corridor Ridge Trail, on the other hand, climbs from the parking lot to the top of a small ridge on the park's southern boundary. Following the wooded ridge across the park before descending near Arnold Drive, this one offers occasional views of the Sonoma Valley. Several unpaved trails on the hillsides and ridgetops also offer looped hiking options.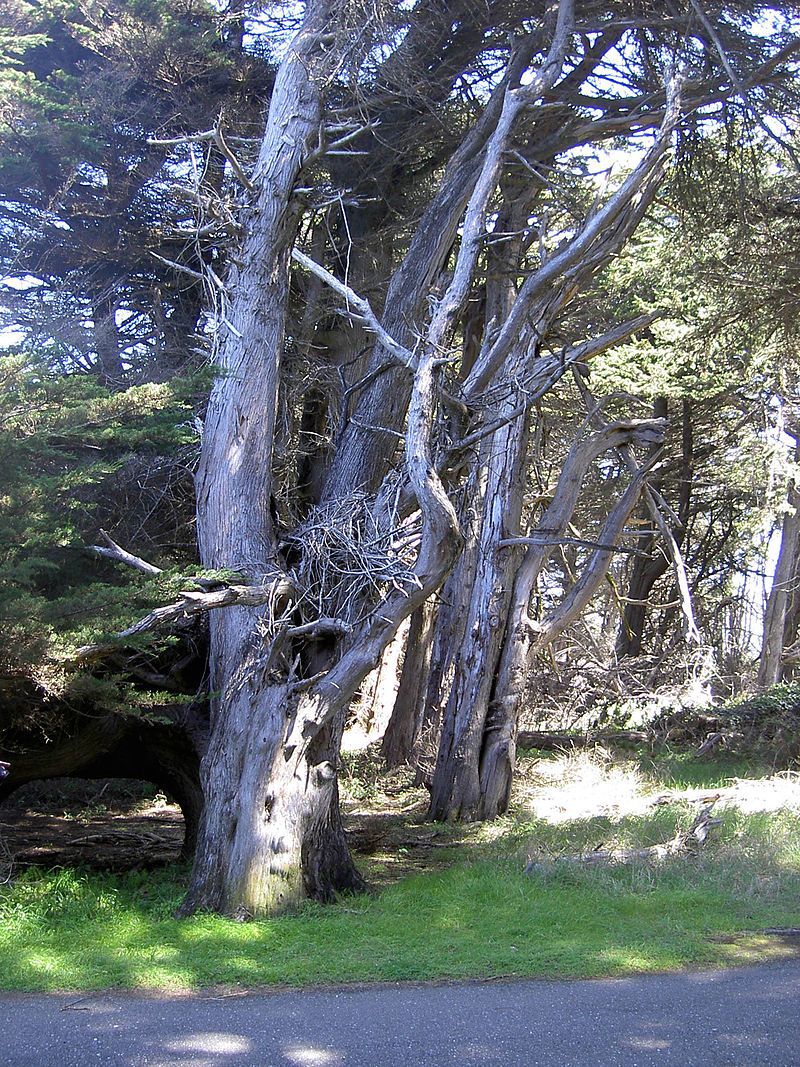 Image Source: Wikimedia Commons
42401 Coast Highway 1, Gualala CA 95445
Giving you the best of both worlds, the 195-acre Gualala Point Regional Park has open meadows mixed with coastal forest and is adjacent to the Gualala River. It offers 2.9 miles of coastal trail along bluffs, through meadows, and above the Gualala River, and trails throughout the park are generally relatively flat. Go to Gualala Point Beach via a dirt trail or ADA accessible paved path. A short trail through coastal forest also allows you to go to the campground located on the eastern side of California State Route 1.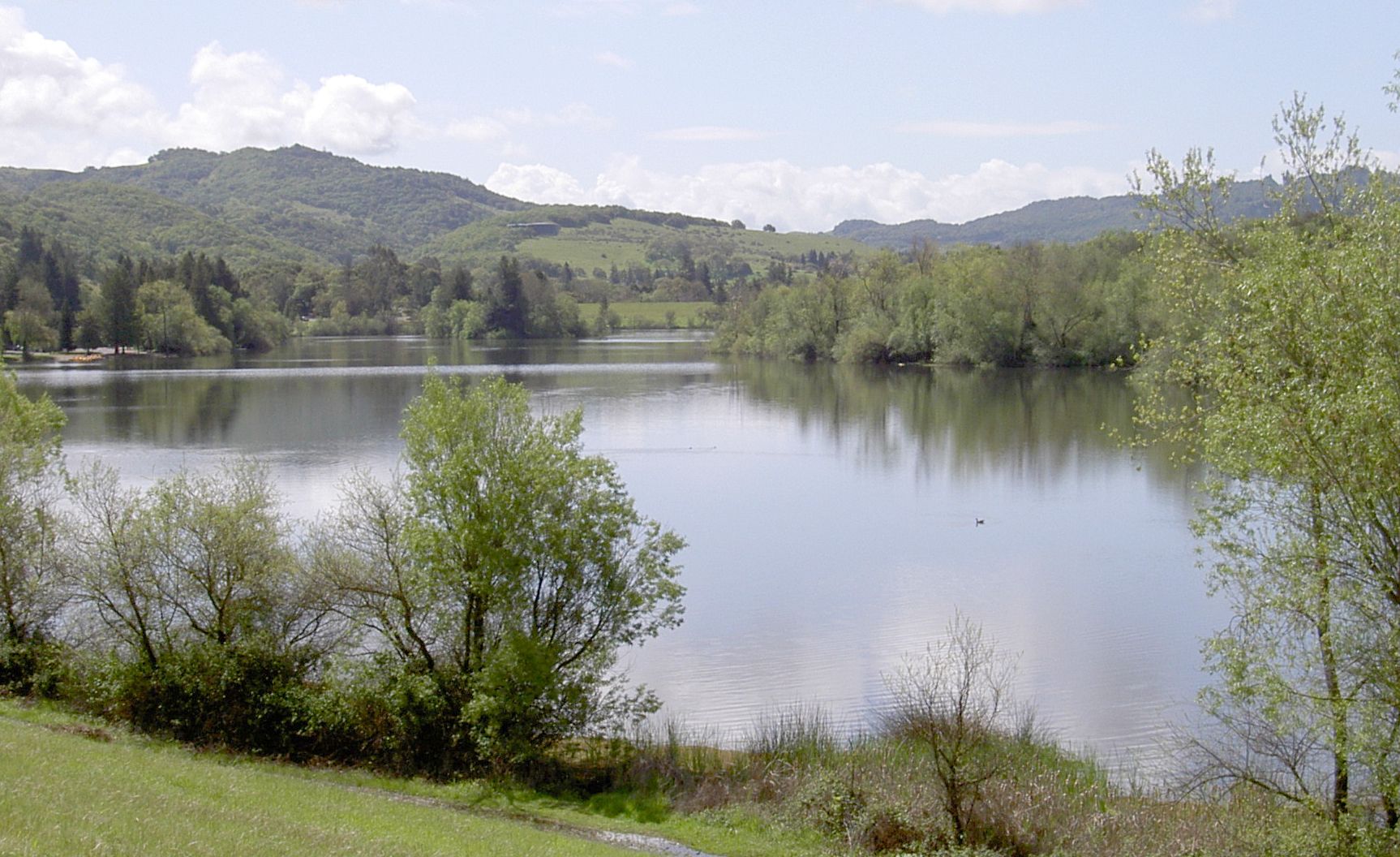 Image Source: Wikimedia Commons
393 Violetti Rd, Santa Rosa CA 95405
This 320-acre park in northeast Santa Rosa is one of Sonoma County's most popular walking and biking destinations with their nearly 10 miles of trails. The main trail is a 2.3-mile paved loop that circles the lake with views of the forested hillsides. Wide and with plenty of room for side-by-side walking and cycling, it is ADA accessible with its mostly flat elevation, with a brief incline to the main dam. If you're looking for a more solitary experience, unpaved paths such as Fisherman's Trail and the Horse Loop intertwine with the main trail and offer less-traveled routes around the lake. Trails connect with adjacent Trione-Annadel State Park and the city's Howarth Park.
They say hiking is good for the body and mind, and with the eternal allure of Mother Nature's charm embodied in Sonoma County's trails, it is certainly also good for the soul.