The 19th Annual Healdsburg Jazz Festival
Before 2001, Healdsburg was just another small agricultural town surrounded by fruit farms and pasture. It had several family restaurants and local eateries and was known to just a smattering of visitors from distant locations.
The new Healdsburg has completely transformed itself from the then sleepy city. Now, it is the center of the Sonoma wine county with colorful Victorian houses and gardens, quaint eateries, boutiques, and Michelin-starred restaurants all over offering some of the best food and wine;
What a lot of people also look forward to when Healdsburg is mentioned isn't just the food or wine or the charming places to stay but the culture; specifically, the music. For 19 years now Healdsburg has been the venue of the Annual Healdsburg Jazz Festival.
---
June 2, 2017 - June 11, 2017
456 Moore LnHealdsburg, California, CA 95448



John Santos

Image source:




Django All-Stars
2017 will see another eclectic and ingenious ensemble as the organizers have pulled together a wide variety of top-tier mainstream, modern, traditional, Latin and blues artists.
This year's highlights include the revered Heath Brothers Band, featuring two legends of the hard bop era and beyond: saxophonist-composer Jimmy Heath and drummer Albert "Tootie" Heath. Sharing the bill will be an accolade to the late vibraphone master Bobby Hutcherson, featuring an all-star ensemble of Hutcherson Band veterans led by Pianist Renee Rosnes with bassist Ray Drummond, drummer Victor Lewis, and vibraphonist Steve Nelson.
Joe Lovano, one of the most celebrated saxophonists and band leaders of the day; Long time ECM label star guitarist and a giant of contemporary jazz guitar John Abercrombie will be featuring his organ trio outfit.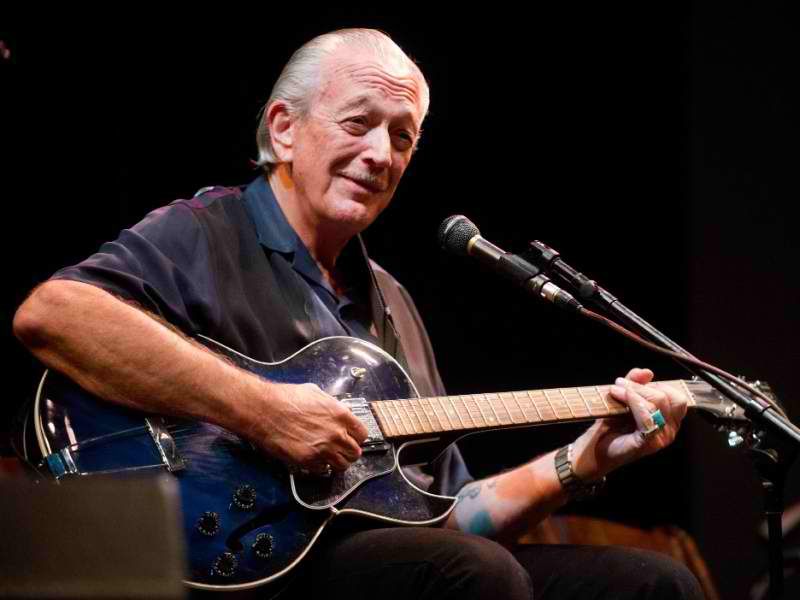 Charlie Musselwhite performing at the Healdsburg Jazz Festival at the Sonoma County Day School on May 31, 2014

Celebrated guitarist Dave Stryker takes care of opening night with his guest saxophonist Bob Mintzer. Guitar is also the heart of the afternoon concert featuring the Django Festival All Stars which would take gypsy jazz to a new level of high while another festival highlight would be the solo performance by legendary pianist and singer Henry Butler as he takes the flavour and charm of New Orleans to the celebration of his genius on Traditional New Orleans jazz.
The Grammy award-winning 20-piece Pacific Mambo Orchestra will make everything more festive with their Latin jazz line-up that will surely get festival goers dancing while Grammy-nominated percussionist John Santos and his hard-charging quartet will be joined by spoken word artist Rico Pabón.
A special program saluting female icons such as Bessie Smith, Billie Holiday and Ella Fitzgerald, entitled "Lady Sings the Blues" is also part of the festival list of highlights. This will be headed by the dynamic singer Lavay Smith and her Red Hot Skillet Lickers band.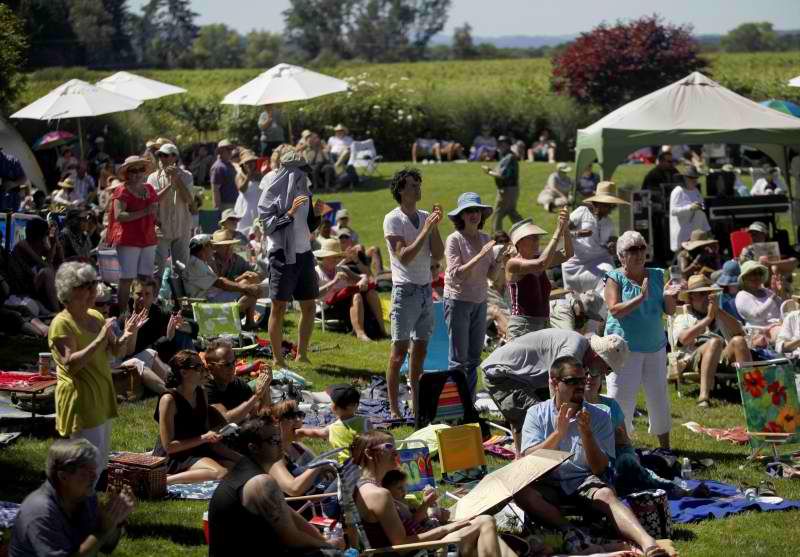 Image source: sonomanews
14th annual Healdsburg Jazz Festival at the Rodney Strong Vineyards in Healdsburg, on Sunday, June 10, 2012

The Annual Jazz Festival has become a well-loved cultural fixture of the Sonoma County area. This year's festivities will start on June 2nd and will run through June 11. It will be featuring a lot more musical numbers that would definitely entrance and entertain as each year; the best of America's musical gift to the world comes to Healdsburg to take part of this annual musical celebration. Big bands, small combos, and solo artists from a wide range of jazz styles all come together in one amazing bash to remember.
Image source: https://www.healdsburgjazzfestival.org/