Beach Please! Sonoma County Beaches to Visit
With parking areas at Sonoma Coast parks and beaches reopening and daytime visiting hours having been restored last June 3, we can now all grab the chance to hit the shores and take in a little vitamin "sea". Enjoy a little outdoor active time like hiking, walking, running, fishing, surfing and other water sports. Or just hit the beach to soak up some sun!
Of course, when you're going out make sure to follow the social distancing, hygiene and face covering requirements:
Stay at least 6 feet from others who are not part of your household.
Carry a face covering at all times. Coverings must be worn outdoors when you cannot stay 6 feet from others, such as when passing others on a trail.
Do not visit a park if you have any symptom of Covid-19: a fever over 100 degrees, cough, sore throat, shortness of breath, unusual headaches, severe fatigue, chills, gastro-intestinal symptoms and lost sense of smell or taste.
Do not use group facilities.
Do not use drinking fountains. Bring your own water.
Some restrooms are closed or might not have hand-washing stations. Plan ahead by checking the list of closures. Carry your own hand sanitizer.
Pack out your litter to reduce the amount of trash parks staff and visitors may come into contact with.
Cover coughs or sneezes with a tissue and pack out your tissue for disposal at home.
Check out a few shorelines you can hit this weekend!
Goat Roack Beach
Highway 1 and Goat Rock Road, Jenner CA, 95450
Near the mouth of the Russian River, Goat Rock is known for its scenic shoreline and easily accessible sandy beach. Picnic areas are currently closed, but you can still enjoy boating, water sports, sunbathing, fishing, hiking or biking. Take a stroll and enjoy looking for washed-up treasure, discovering tide pools, and catching sight of migrating whales. Kortum Trail is a must-visit path when dropping by, as the summer season brings out the beautiful colors of wildflowers, including pink pennyroyals, golden poppies, and red paintbrush. Goat Rock beach is also home to a colony of harbor seals, which you should watch from a safe distance during pupper season (March to August).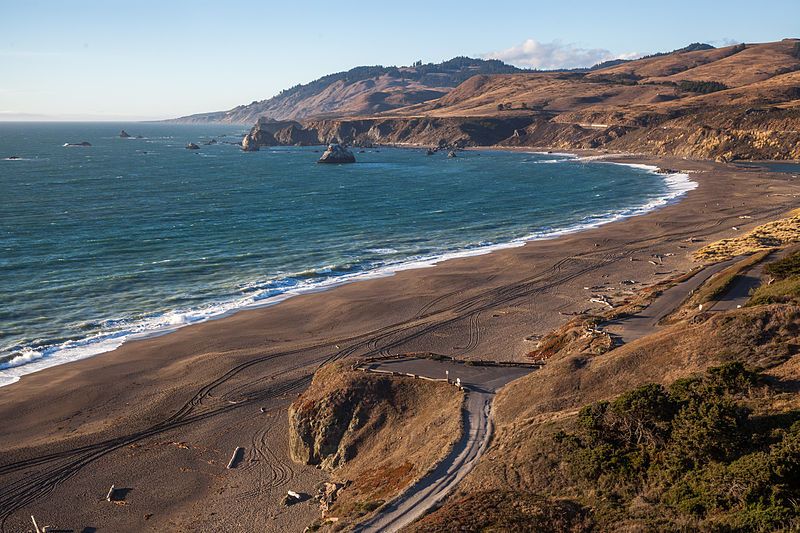 Black Point Beach
35050 Highway 1, The Sea Ranch CA, 95497
The quarter-mile Black Point Trail is the southernmost of the six Sea Ranch public access points and is the longest beach among the access trails. Black Point Beach features a sandy shore that curves for a quarter mile along the base of sea cliffs and is reached by a steep wooden staircase. Come around to go tide-pooling or collect pieces of driftwood. Since the beach is secluded, it's also a great spot to soak in the sun and take a snooze, or enjoy some relaxed fishing.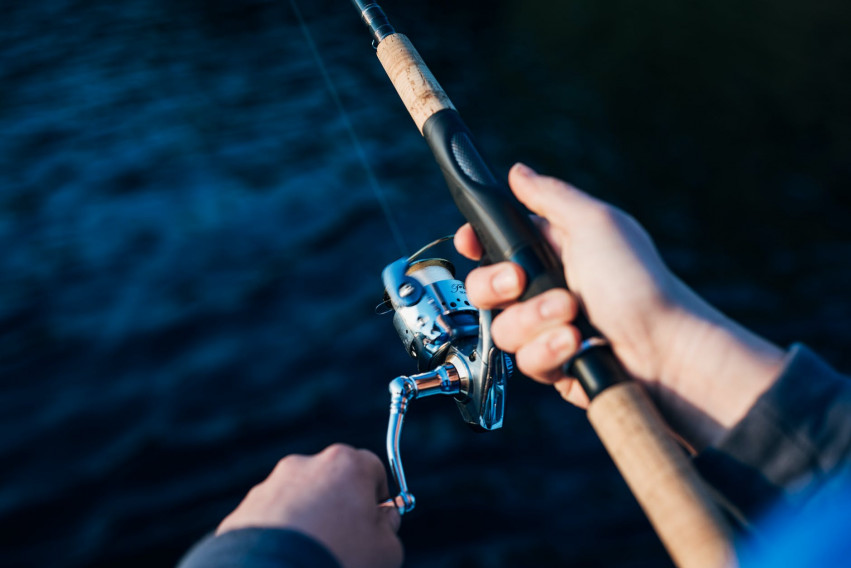 Doran Regional Park
201 Doran Beach Road, Bodega Bay CA, 94923
The beach at Doran Regional Park is a wide, 2-mile stretch of beach which is ideal for a variety of activities, including walking, kite flying, surfing, and bird-watching. There is also a boat launch with access to Bodega Harbor and Bodega Bay so you can enjoy some sport fishing, kayaking, stand-up paddling, and kite surfing. Check out the rock jetty on the west end of the park for some quiet fishing, or go for a quick hike along the grassy dunes that connect with the Bird Walk Coastal Access Trail.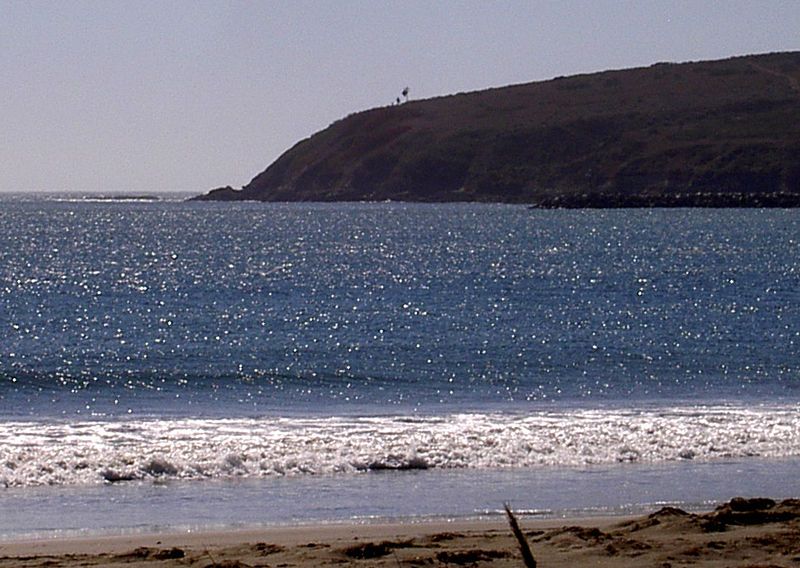 Gualala Point Regional Park
42401 Coast Highway 1, Gualala CA, 95445
This oceanfront park in the northwest corner of Sonoma County borders the Gualala River and Mendocino County, and is right where the Gualala River enters the Pacific Ocean. Visit the expansive beach and estuary and take a walk along the trails that connect the beach and campground to coastal bluffs and to The Sea Ranch community just to the south. While barbecues and picnics are not allowed, you can still enjoy a little bird or whale-watching.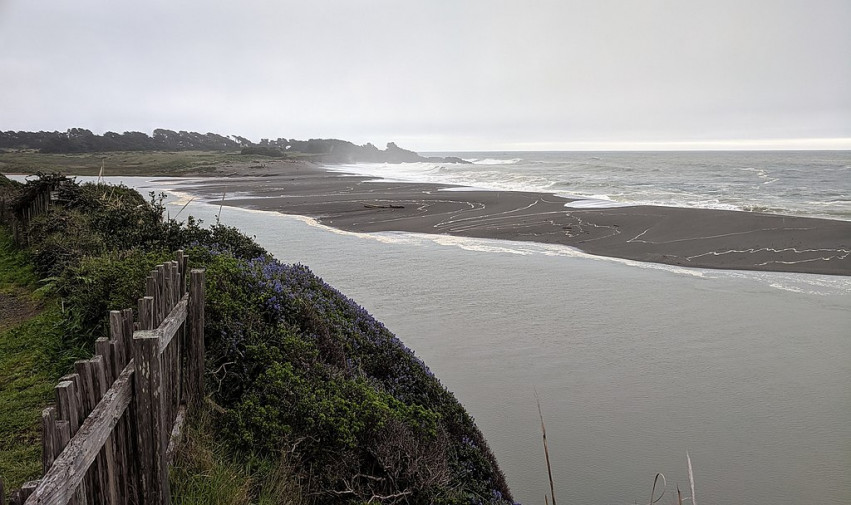 Salmon Creek Beach
3095 Highway 1, Bodega Bay CA, 94923
Salmon Creek Beach features nearly two miles of unbroken sandy beach, and is an excellent place for surf fishing and beachcombing. North and South Salmon beaches are great spots to surf when the waves are good, but South Salmon Beach does not allow dogs or horses due to the Federal protection of the Western Snowy Plover. Come around to soak in some sun or check out the driftwood structures created by previous visitors.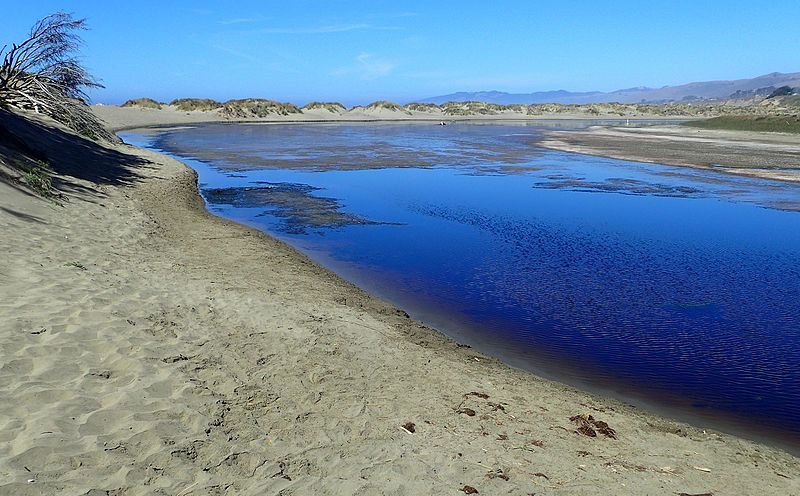 For more information on the status of Sonoma Parks, click here. Also make sure to check out these Safety Tips for outdoor water activities.