Front Porch Ideas: 9 Tips in Decorating Your Entry Way
Is your porch too small for your liking? Believe it or not, a porch with a cramped space can look just as beautiful as expansive decks and patios IF you know how to make the most out of it! With just a few tips and techniques to your entryways, you can transform your front porch into a place where you and your family can relax!
Check out these nine ideas to help you turn that compact porch into a nice and comfortable outdoor space.
Go for Symmetry
Adopt a streamlined, symmetrical design to help your small front porch appear much larger. Accessorize the space with simple chairs with matching pillows on either side of the door, and flank the front steps with identical potted plants and achieve a balanced look without appearing too cluttered.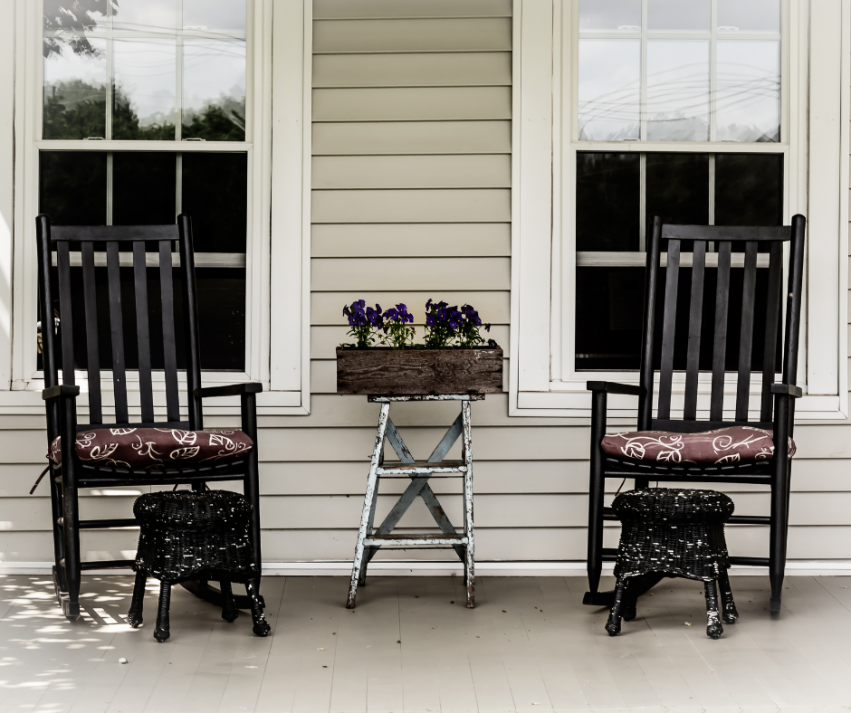 Use every inch of that space
Don't let the limited square footage hold you back from creating an inviting front porch. Even if you only have a few spare feet of space next to the door, you'll still have enough room for a cozy sitting nook. Be sure to choose lightweight, low-profile furniture that can be easily moved and find dual-purpose pieces to complete the look of your front porch.
Scale down on your outdoor furniture
Are you a dweller with a small front porch? Here's a tip for you!
Get sized-down outdoor furniture for your space to avoid that overwhelming feeling. Look for round, accent-size tables and choose comfy chairs without arms for your seating to reduce visual bulk. Sectional sofas that pull apart also do the trick.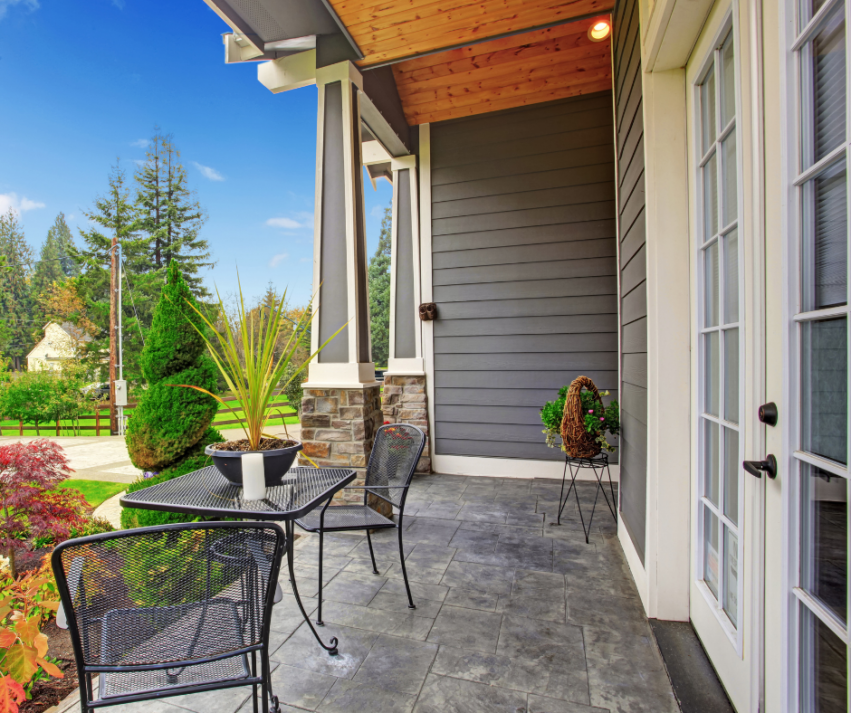 Include pillows in your decor
Adding pillows are a cheap and clever way to add color and character to space without making it visually heavy. Get some pillow fabrics that complement your furniture and perch them on a porch swing or any other seating for an easy update.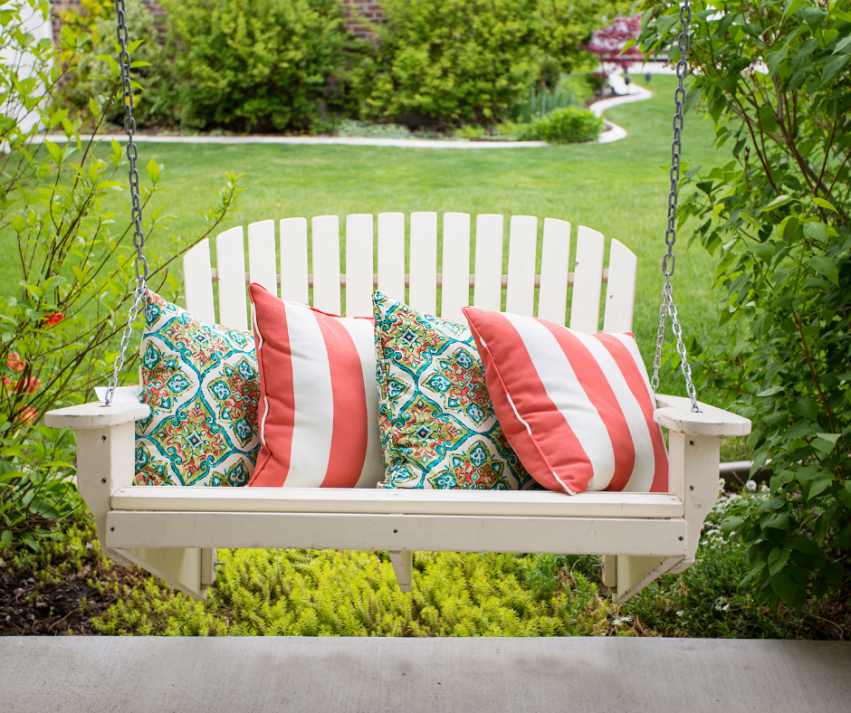 Create small zones by purpose
Dividing a large front porch by purpose is quite easy, but the good news is, you can utilize the same principle for your small front porch too! Dedicate the space in the front of your door for letting people move in and out of the house, and use the few square feet that you have in the corner for a relaxing conversation nook by tucking in two comfortable chairs and a petite area rug.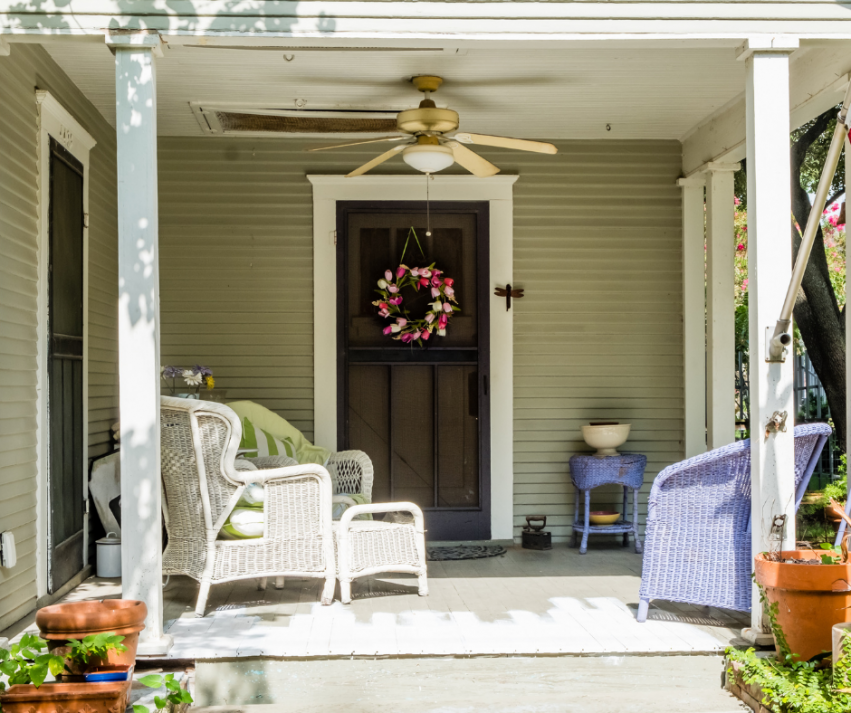 Match your plants according to the size of your porch
Any overgrown tree, shrub, and plant can overpower your small front porch so opt for dwarf or midsized options when getting plants at the nursery or home improvement stores. Scaled-down plants add restrained structure and beauty to a small space, so be sure to get some for your home.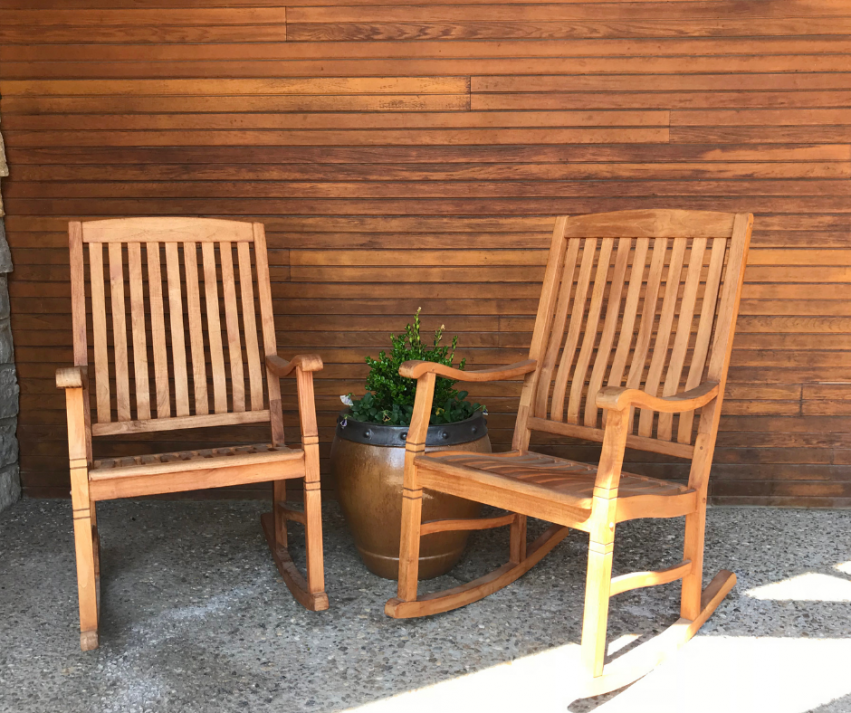 Reduce your front porch clutter
Knickknacks and furniture stashed in corners may easily distract from the livability of a small space. Get rid of anything that's dated, worn out, or ill-used, and make sure to include only the things that have purpose and charm.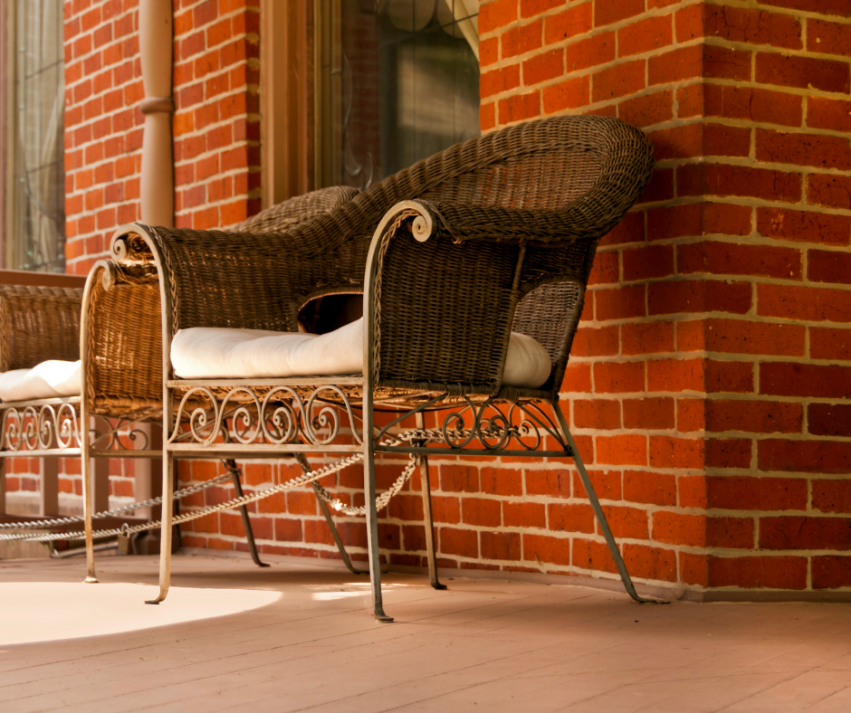 Soften the edges with some greenery
Blur the lines between your front porch and the yard to help your pint-size space feel bigger. Use appropriate sizes of containers or hanging baskets to help. You can also plant trailing flowers in hues that tie your color scheme and blend the hardscape with the soft scape.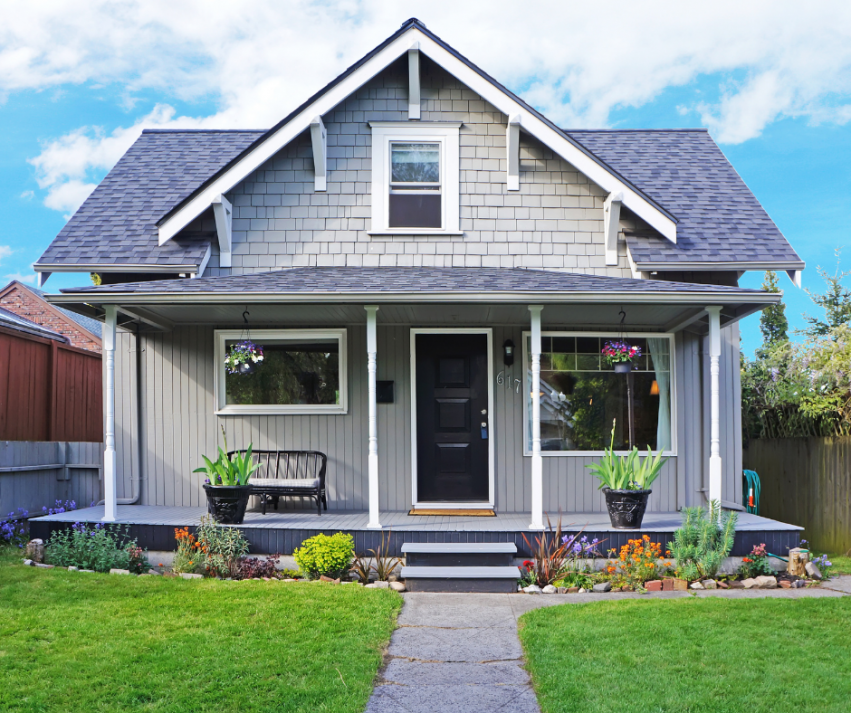 Perfect hues to trick the eye
Color combos can create a sense of visual expansiveness that can help disguise a space's limited dimensions. Use pastel colors to foster a light, open feel. Achieving a great balance of light and dark hues will also create a coziness that doesn't feel overwhelming.