Making the Most of Your Small Kitchen: Tips and Tricks
For the official family chef of the house (a.k.a. MOM), a tiny kitchen can feel like a curse. It's cramped, messy, oily, and restrictive, and it's especially noticeable when preparing for a huge dinner or get-together with extended family.
Extending your kitchen a few square feet is probably the first solution that comes into mind when faced with a small space dilemma, but of course, not everyone has enough budget and time to go through with a renovation. So, go for the alternative and make the most out of your tiny kitchen's available space with these Nine Small Kitchen Tips!
Get ready to triple the amount of room that you have with these organizing ideas. We'll help you love your small kitchen!
Hang Things Up
If you don't have a lot of cabinet space to work with, displaying your pots and cutting boards in an eye-catching way can free up some space instantly. Hang up hook racks on your kitchen stuff on unused wall space and brighten up your kitchen!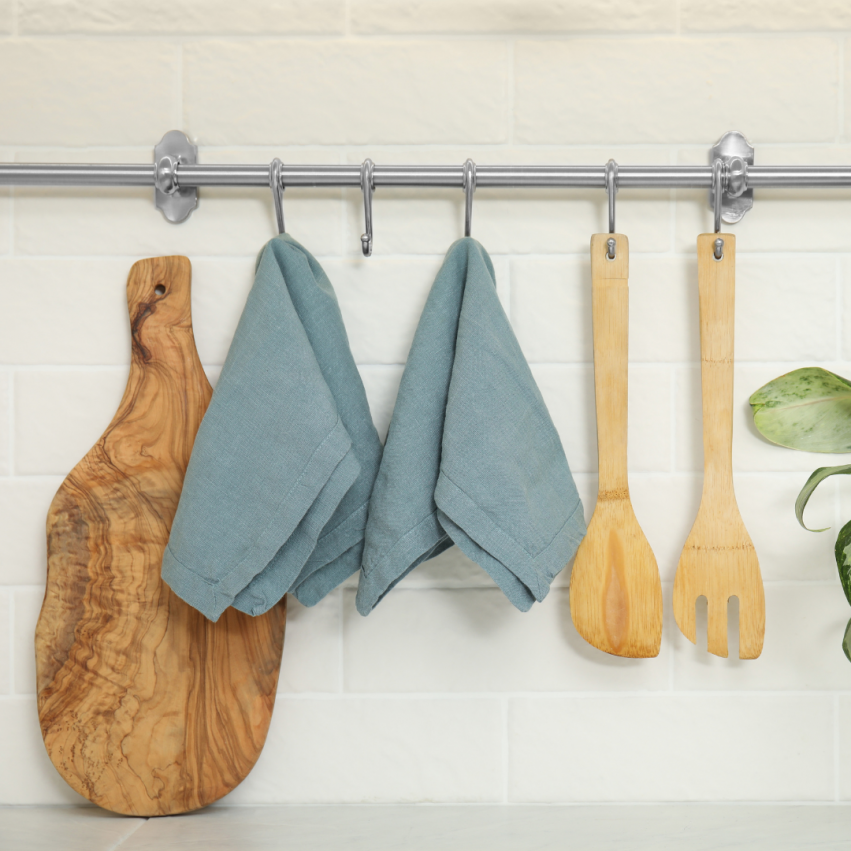 Go for a Rolling Cart



Rolling carts are the perfect mobile storage for your kitchen! Aside from creating more storage space for your tiny kitchen, it's as handy as ever and easy to move around whenever you're cooking.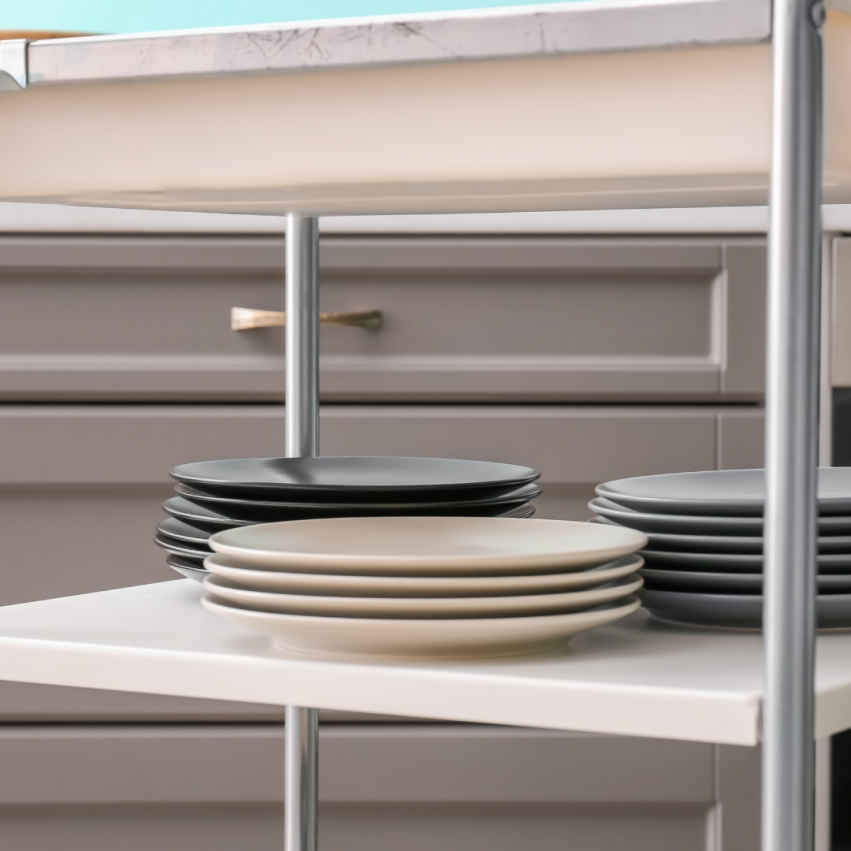 Use your Fridge Effectively
Do you want to know what's even better than fridge magnets? Magnet shelving! A magnetic kitchen organization rack can hold everything from sauces to paper towels. You can also apply the same concept to the sides of your cabinet if need be.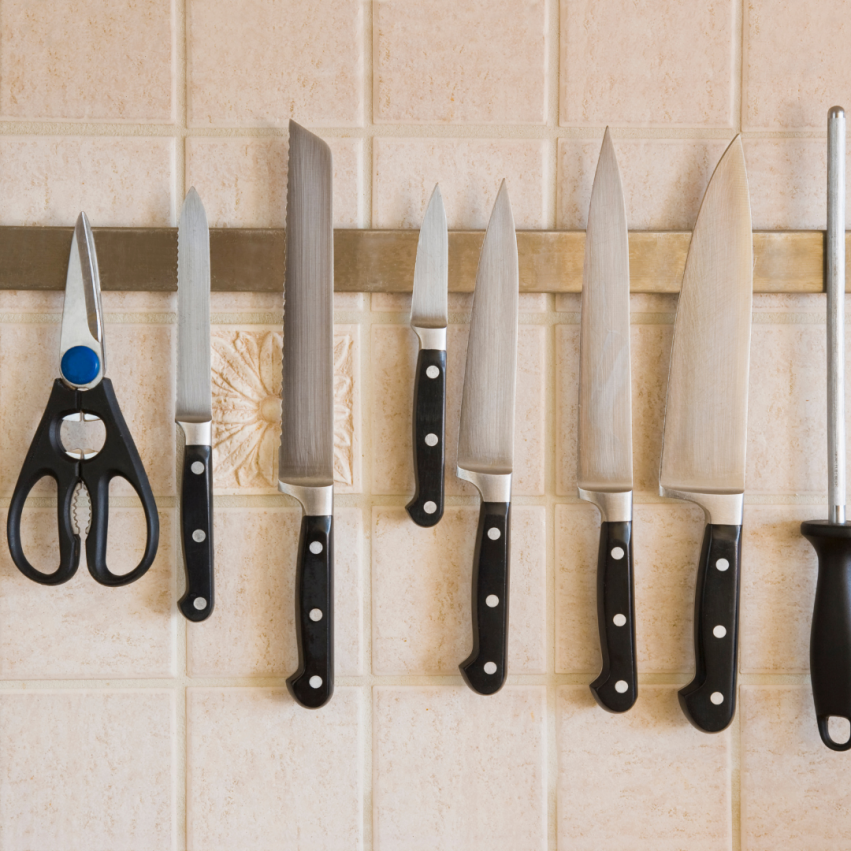 Declutter the Cabinets
If you're starting to see an avalanche of cookware and other kitchen stuff on your kitchen counter, you know it's time to declutter. Avoid cluttered cabinets by installing pull-out baskets or door racks. You can also create more room by going for "sub-shelves" with stackable shelf organizers and under-shelf baskets.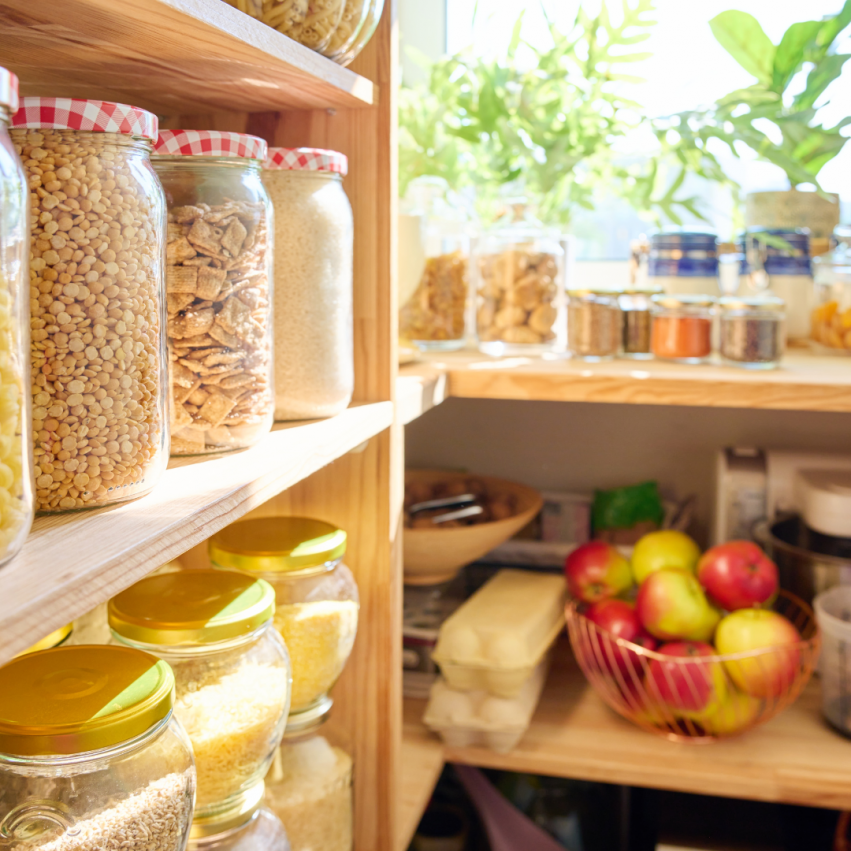 Try a Moveable Kitchen Island
Not all kitchen islands have to be custom-designed, especially if you're working with a small kitchen space. A compact multifunctional island or a stainless steel table on wheels are smarter options to provide extra storage space and prep room while giving you a spot to eat your brekky when you're in a rush.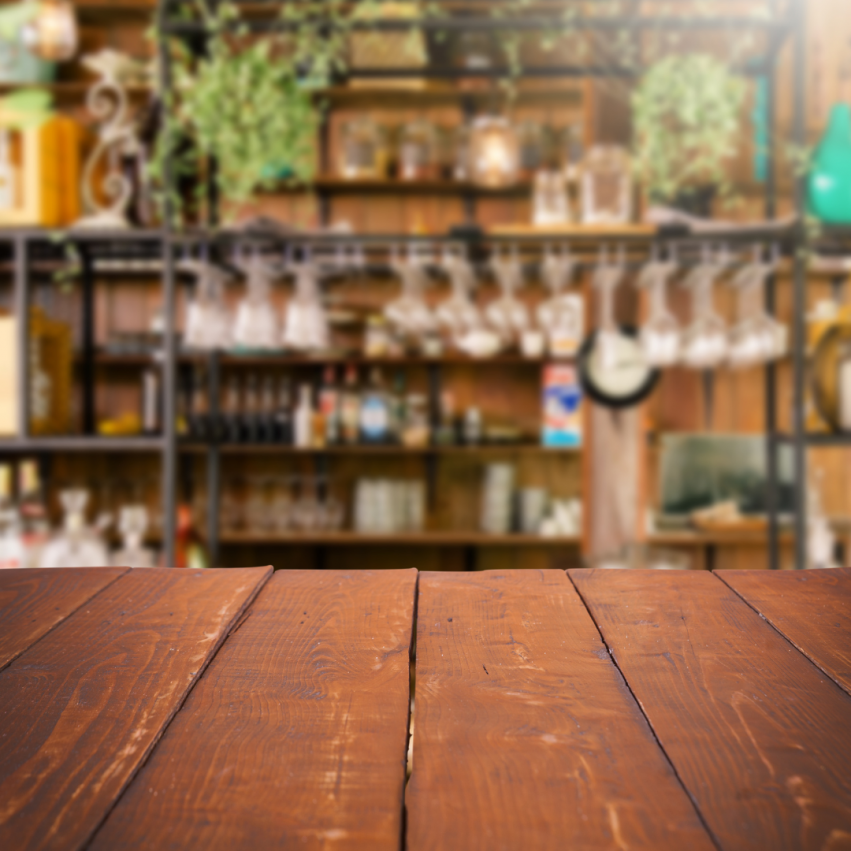 Mount those Pots
If you lack cabinets, installing a compact wooden pot rack over a free spot in the kitchen may be the best alternative. Doing so will let you stack your stock pots and hang your skillets.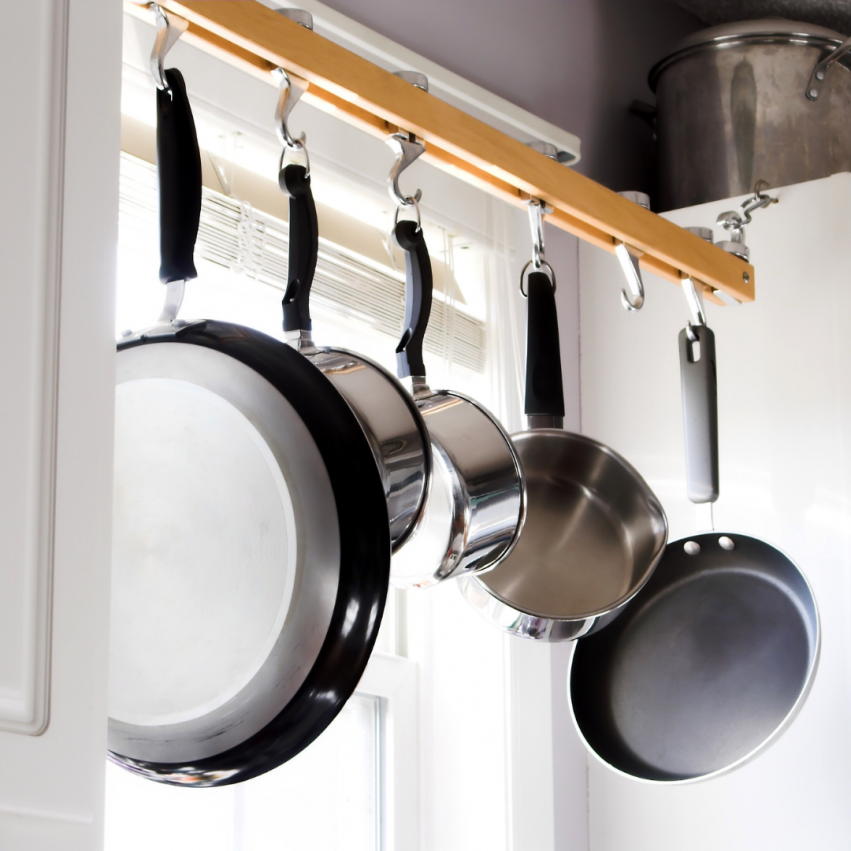 Opt for Small Appliances
Stop thinking that small means cheap apartment, entry-level, dormitory stuff (not that anything's wrong with that, really). There are a lot of high-quality small appliances, not to mention they're a great way to save space! Opt for small appliances for your kitchen, or try combination appliances to have multiple functions in one!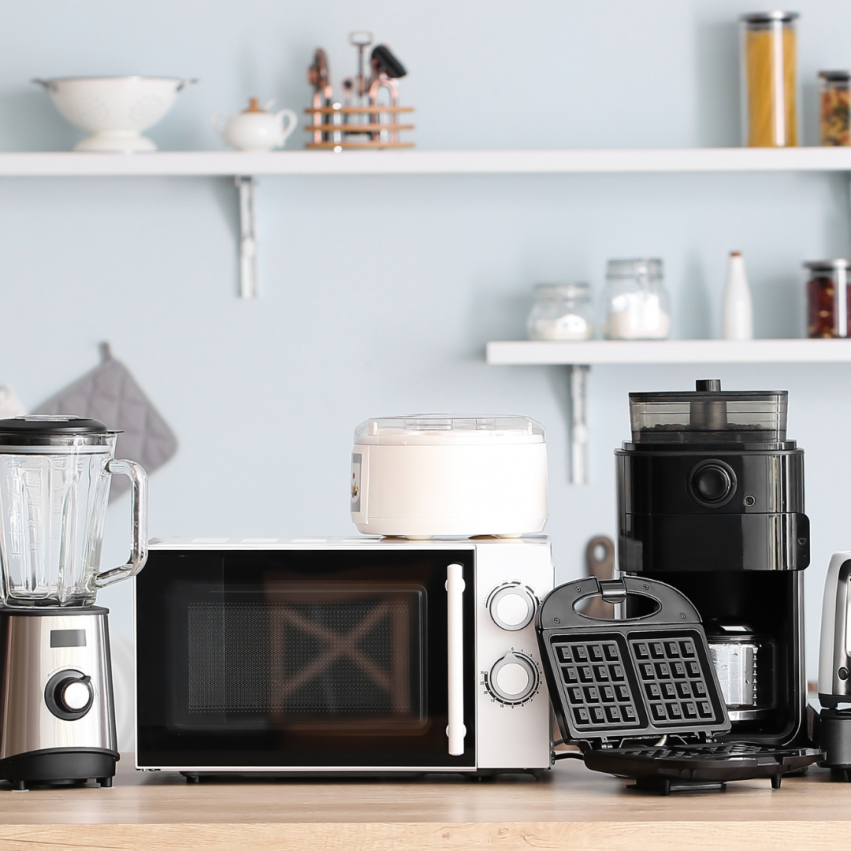 Hang Inside Cabinets, Too!
Well, if you've only got a few cabinets, you might as well use all the available space inside of them! Having utensils strewn about all over your kitchen can be an eye-twitching situation, so avoid the stress and hang most of your most needed utensils on the inside of your cabinets!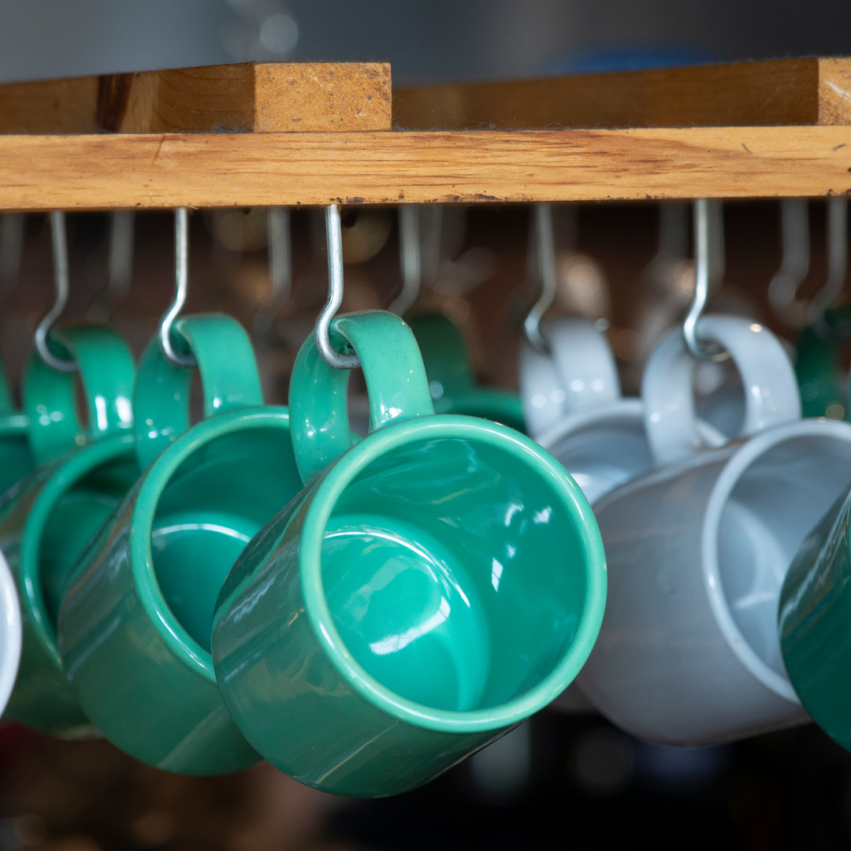 Add Some Greenery
Plants liven up any space, including your kitchen, no matter how small it is. Consider adding them to your open shelving to draw the eye upward and create an interest in even the smallest of kitchen spaces. Potted herbs, like basil or oregano, will be the perfect addition to your kitchen AND your dishes!