Let's Go Mountain Biking this November!
We all know that Sonoma has some of the best biking trails across the country, with vast landscapes and multiple options to satisfy your outdoor cravings. Here are some feature trails you may want to check over the weekend with family and friends!
Shiloh Ranch Regional Park
5750 Faught Road, Windsor.

Shiloh Ranch Regional Park southeast of Windsor holds 8 miles of multi-use dirt trails that are the joy of mountain bikers who yearn for steep climbs and rocky patches. Trails that include a mixed-conifer forest, oak groves, open grasslands, a creek, pond, and moisture-seeking plants. It's a good place for spring wildflowers, too, and also not unusual to spot wildlife such as deer, rabbits, fox, and even the occasional coyote or bobcat.
Hood Mountain Regional Parks & Open Space Preserve
1450 Pythian Road, Santa Rosa (Southwest entrance) or 3000 Los Alamos Road, Santa Rosa (North entrance.)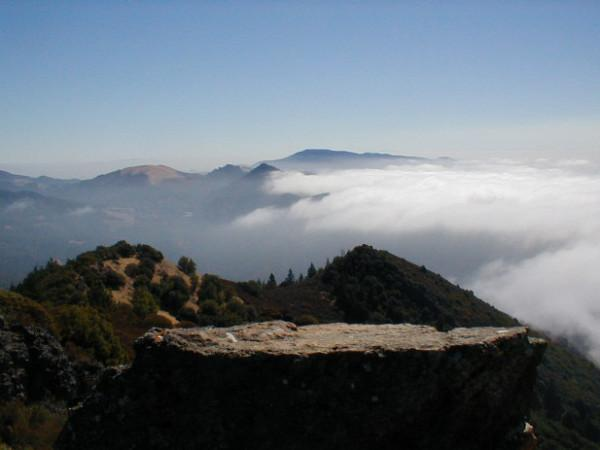 Hood Mountain offers miles of rugged trails that run along creeks, through grasslands, into forests, and straight up to peaks. Along the way, you'll pass meadows, a pygmy forest, woodlands of coast live oak and big-leaf maple, and fern-filled riparian zones. This trail is for non-casual bikers who yearn for a rugged adventure. Bring plenty of water.
Foothill Regional Park
1351 Arata Lane, Windsor.

The park, in northeast Windsor, contains numerous easy trails and some challenging climbs that bikers share with hikers and equestrians. On the Oakwood Trail, two overlooks, each with 425-foot elevation, provide excellent views of the surrounding countryside.
Helen Putnam Regional Park
411 Chileno Valley Road, Petaluma.

The rolling hills and panoramic views at Helen Putnam Regional Park will make you think you've left the world far behind. Six miles of mostly gentle trails make Putnam a great place for beginning or rusty mountain bikers looking to build confidence and skill.
Taylor Mountain Regional Park and Open Space Preserve
Two entrances: 2080 Kawana Terrace, Santa Rosa, and 3820 Petaluma Hill Road, Santa Rosa.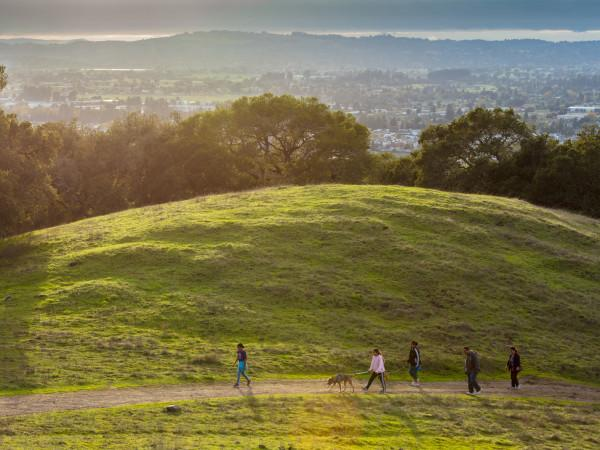 Taylor Mountain Regional Park and Open Space Preserve offers nearly 6 miles of aggressive multi-use dirt trails that run past creeks and through forests and meadows. Advanced bikers will love the Eastern Route, with its steep 1,000-foot ascent to near the top of 1,407-foot Taylor Peak. The park also contains a few short, fairly flat trails through beautiful terrain.
North Sonoma Mountain Regional Park & Open Space Preserve
5297 Sonoma Mountain Road, Santa Rosa.

One of Sonoma County's newest parks, it offers sweeping and sensational views. The park includes a 4-mile section of the Bay Area Ridge Trail that connects to Jack London State Historic Park. Although bikers are permitted only on the first 2 miles of the Ridge Trail, the terrain and views are so spectacular that it's worth a ride. Access for bikers ends at 1,720 feet at the Bennett Valley overlook.
Trione-Annadel State Park
6201 Channel Dr., Santa Rosa.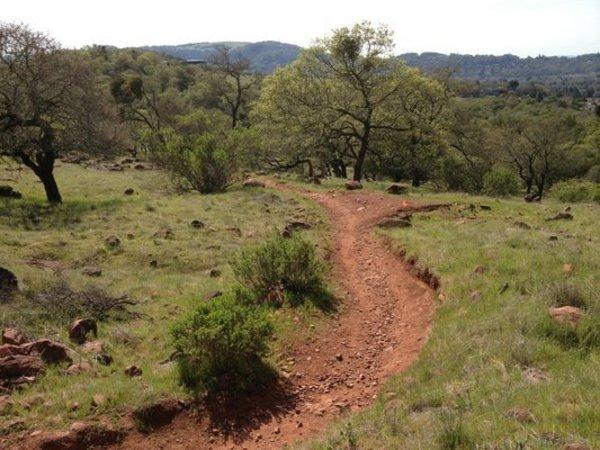 Trione-Annadel State Park offers perhaps the most exceptional mountain biking in Sonoma County. Located in Santa Rosa adjacent and the northern edge of Sonoma Valley, Annadel offers mountain cyclists a unique opportunity, in one ride, to experience three parks operated by different entities. Start in Howarth Park (city of Santa Rosa) and ride through Spring Lake (regional) and continue into Annadel (state). Trione-Annadel is so popular with mountain bikers that it has its own race, the Annadel Classic.
To know more updates, follow us on Facebook
Selling Your Home?
Get your home's value - our custom reports include accurate and up to date information.
Get Home Value