Sonoma County Fireworks Guide
There's no shortage of fun activities to do on July 4th. From neighborhood parades to backyard cookouts with friends and family, Independence Day gives us more fun options than there are hours in the day. For those of us who want to celebrate the holiday with a bang, there's no bigger bang than a firework show that goes all-out. We've rounded up some of the most jaw-dropping displays across the county that will blow you away.
Windsor celebrates the 4th of July a day early with an afternoon of fun and live music followed by an amazing fireworks show! There will be plenty of entertainment for the kids including arts and crafts, jumpy houses, and more.

Presented by the Town of Windsor and the Active 20-30 Club.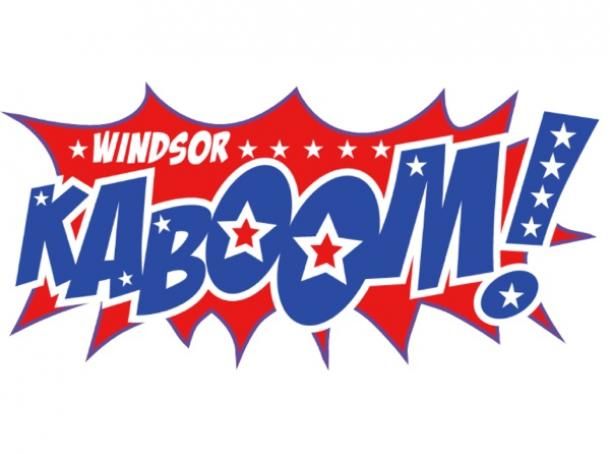 Sebastopol's annual Independence Day festivities take place on July 3. The football stadium at Analy High School comes alive with live music, dancing, games, food, and more.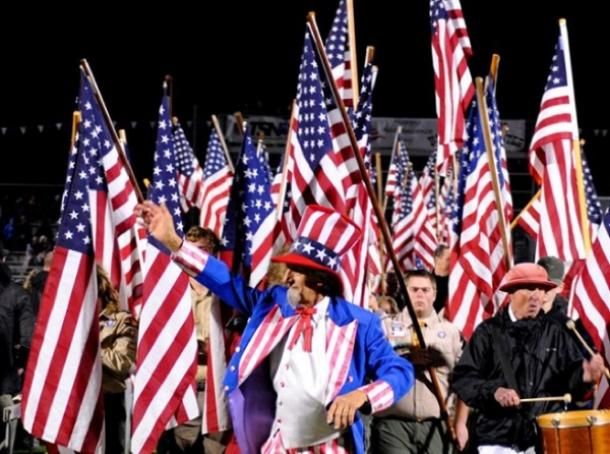 Celebrate Independence Day at the Sonoma County coast! In the morning join in the Freedom Paddle event by Bodega Bay Kayak. The Stewards of the Coast and Redwoods will be at Campbell Cove with their Marine Education Van. The US Coast Guard, Bodega Bay Firefighters, and Davis Marine Lab Boats will be in a boat parade! In the evening, enjoy the Maritime Celebration Dance.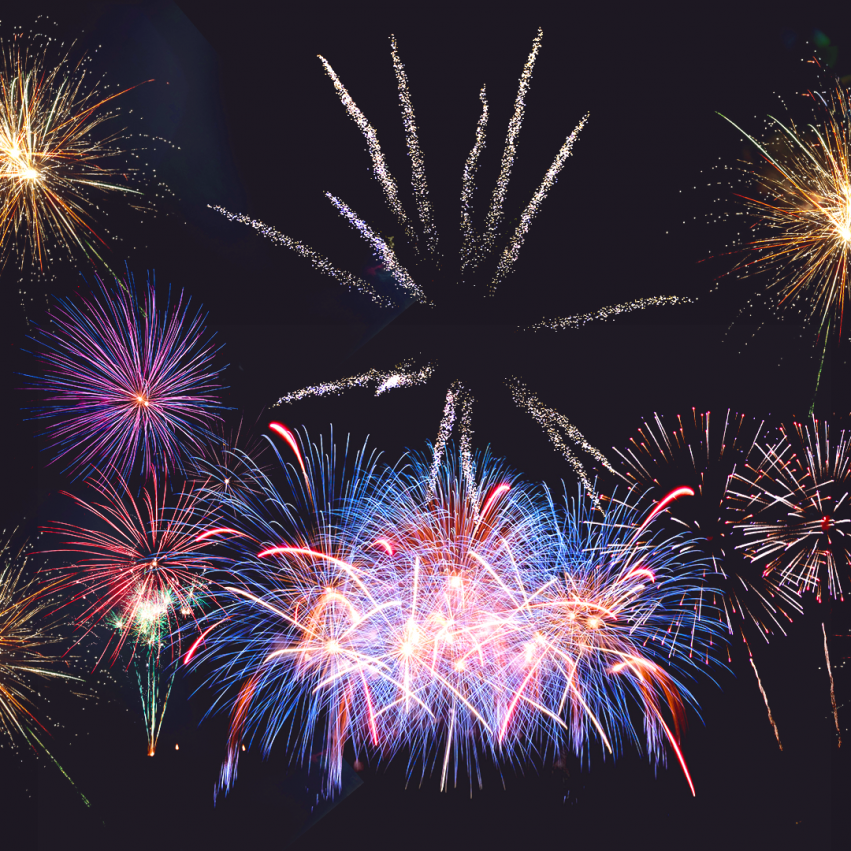 More than just a fireworks show, Santa Rosa's annual Independence Day celebrations feature an afternoon and evening of food, live music, kid's activities, and fun for the entire family! The evening concludes with an amazing fireworks show, at 9:30 p.m. simulcast to music on KZST 100.1 FM.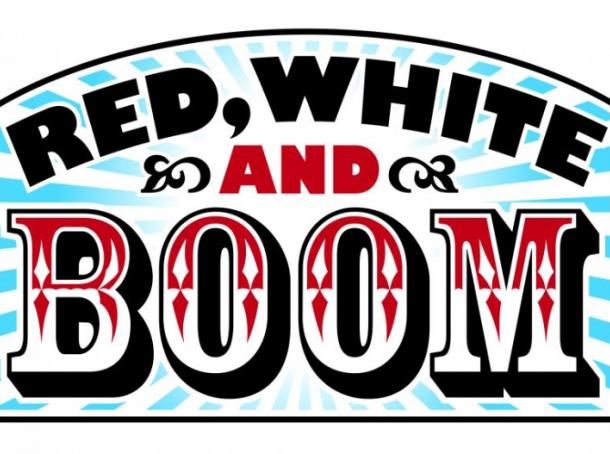 The parade marches through the cozy community of Kenwood in fine style, showcasing classic vehicles, bands, bicycles, pets, and just about any creative idea participants can come up with! First, start the day with a 7 a.m. pancake breakfast provided by Kenwood Community Church, and/or a 7:30 a.m. Kenwood 3K and 10K Footrace. The Parade starts at 10:30 a.m. and family fun follows at the festival in Kenwood Plaza Park.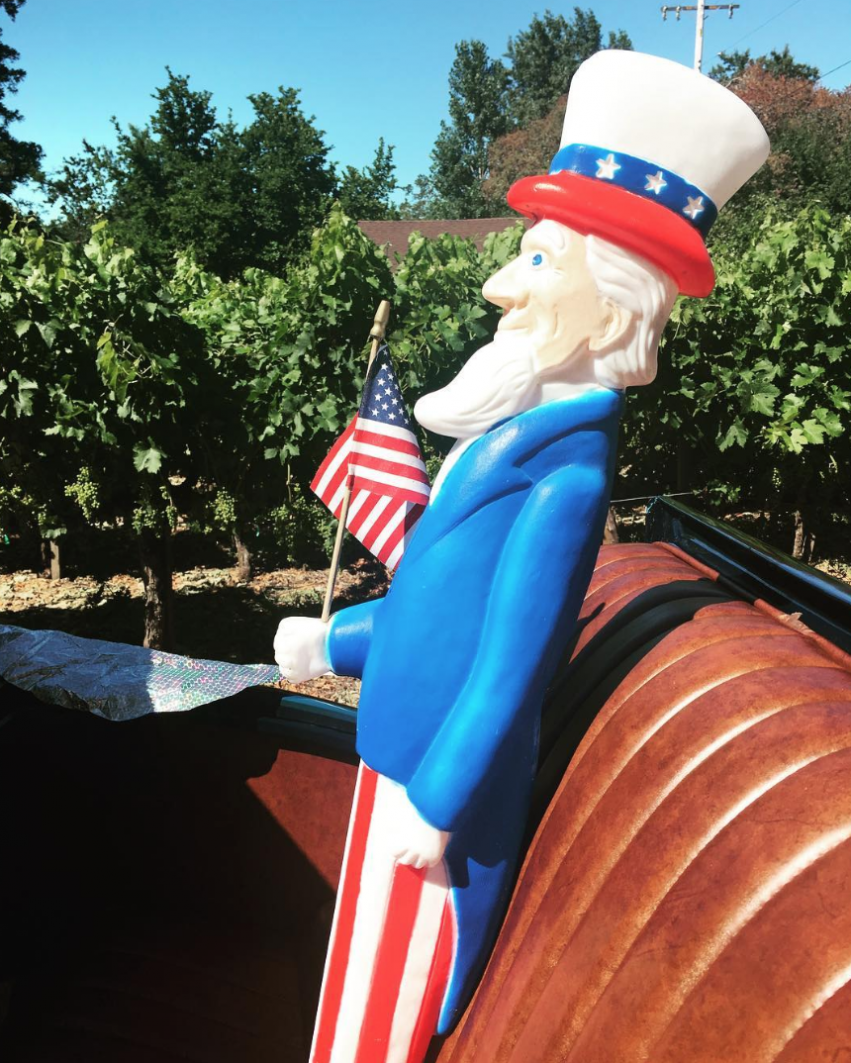 BONUS: Our Favorite 4th of July Playlist
The Sonoma Volunteer Firefighter's Association presents the city's smashing, dashing 4th of July parade, named eighth best event of its kind in the country by Travel+Leisure Magazine and Yahoo News. Head for the historic Sonoma Plaza for the 10 a.m. parade and then stick around for a fun, old-fashioned festival with food, drinks, music, and games. The Valley of the Moon Art Association will be hosting their annual show among the festivities. At dusk, find a spot to perch for the fireworks show.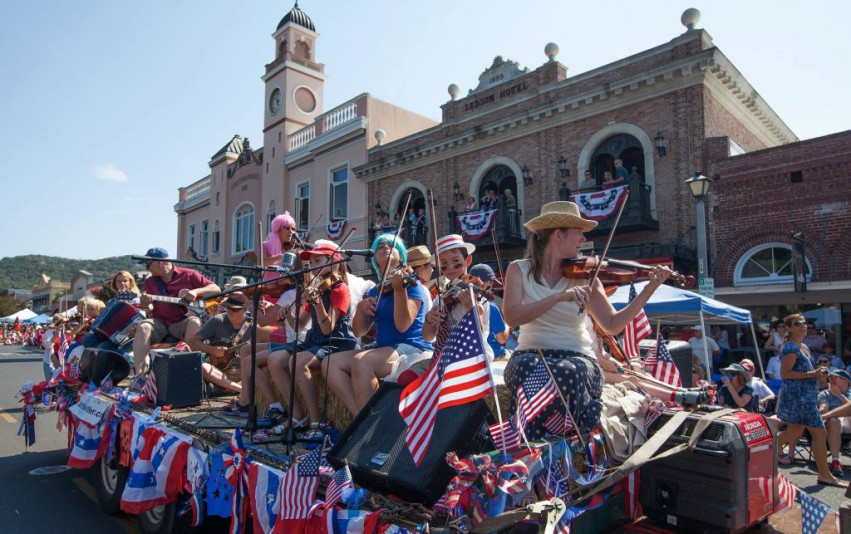 Independence Day festivities begin with a traditional Bell Ringing Ceremony at 11 a.m. at the Petaluma Historical Library and Museum. Ring the bell and then enjoy lemonade and cookies in the museum's garden court. A big party starts at the fairgrounds at 5 p.m. with food from local vendors and live music. The fireworks blast off at dusk.