The 2022 New House Essentials Guide
Congratulations on FINALLY moving into your new home! Have you and your family already settled? How were the first few days? If you're still fixing stuff around the house, we can just imagine how hectic your schedule must be.
In fact, whether it's the need to hang a clock just a few feet higher or the realization that you really can't hold a flashlight and get that nut loosened under the sink, there'll always be something catching you by surprise as a homeowner– whether you're a new or experienced one. BUT, with the right items on hand, you can be prepared for every scenario. And we're here to help you out!
Here's our 2022 New House Essentials Guide to get you started!
Wet-Dry Vacuum
Moving into a new home means there's a high chance you'll be spilling stuff. That said, it's best to have a wet-dry vacuum on hand that can handle everything from paint to nails and small stones for fuss-free and quick cleaning while you settle in.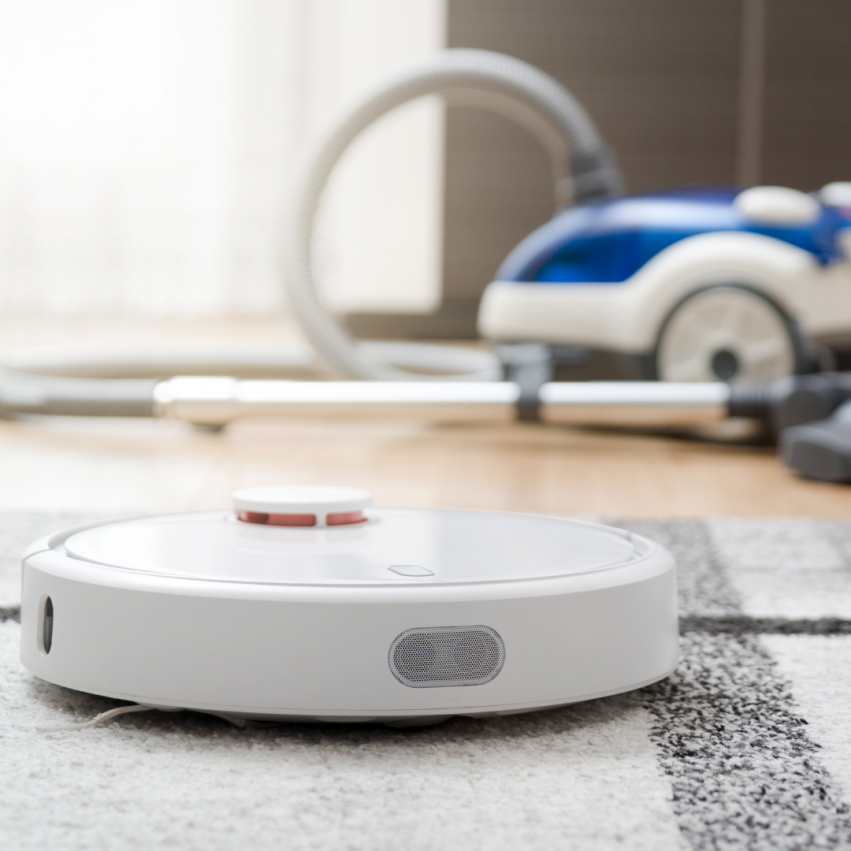 Fire Extinguisher
Fire extinguishers are ALWAYS a good idea to have, whether you're moving into a new home or not, but before going out and buying the first extinguisher you see, check out the U.S. Fire Administration's guide. There are five kinds of fire extinguishers with different uses, from extinguishing cooking oils to wood and paper. Choose the best type for your home.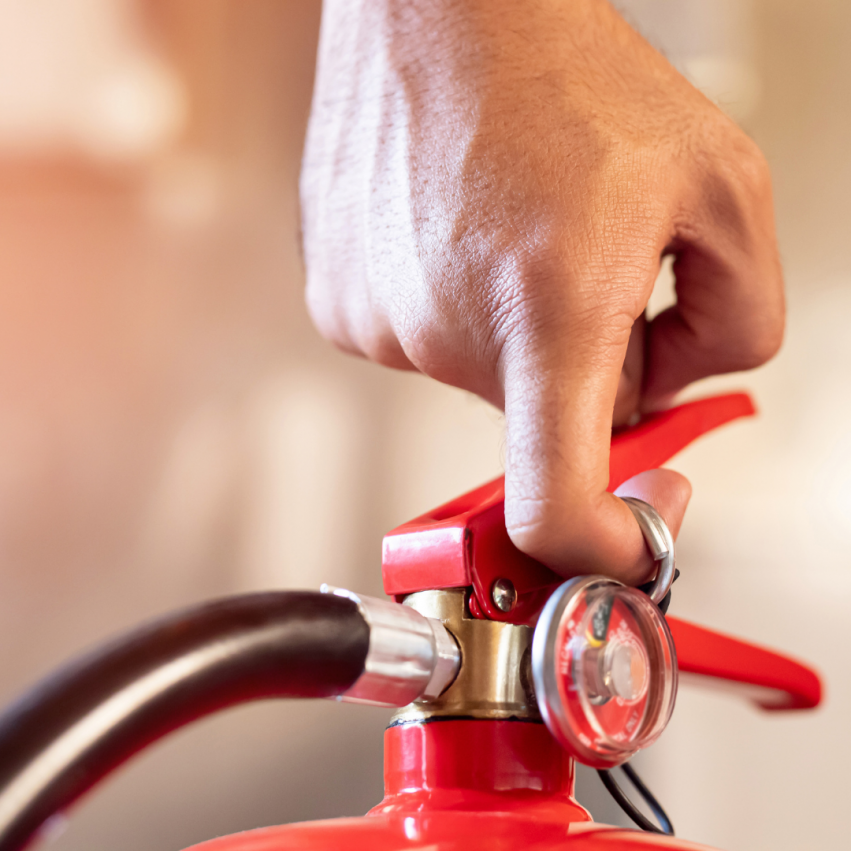 Extension Cord Organizer
Ah, the horror story of a tangled nest of extension cords! Save yourself time and hassle, and splurge on one of several cord management devices. Or make your own with a pegboard, hooks, and velcro straps to keep each cord loop secure. Either way, your cords will be knot-free and easy to find. And be sure to include a heavy-duty extension cord in your organizer that's outdoor-worthy.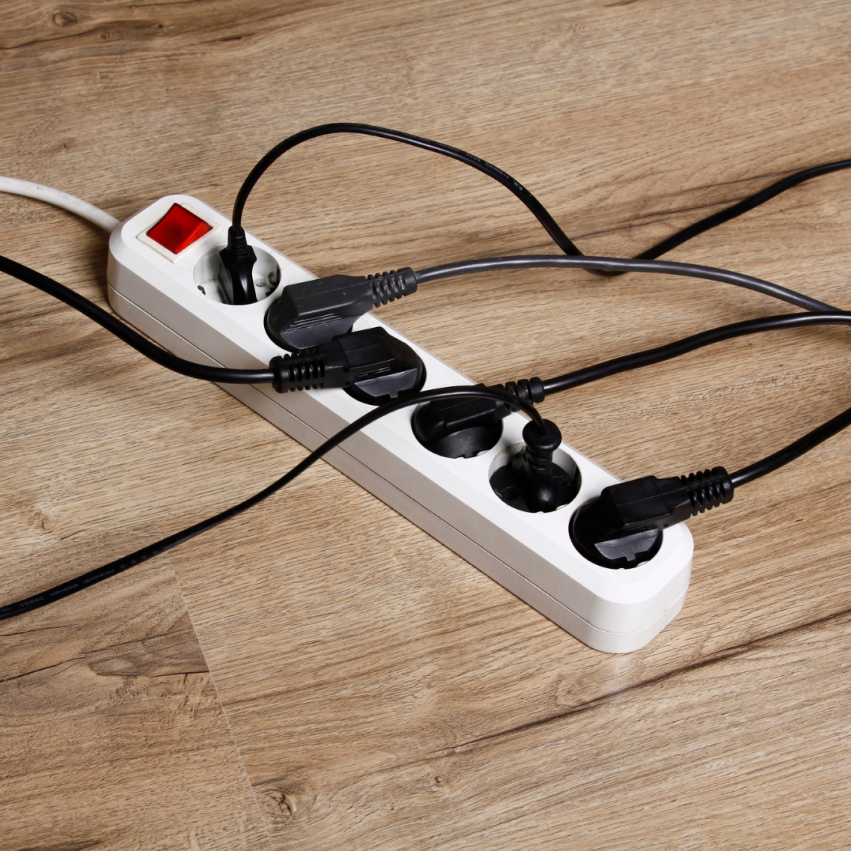 A Complete Set of Tools
Odds are, you may already own a bunch of the basic tools– drill, screwdriver, hammer, level, tape measure, wrench, pliers, staple gun, utility knife, etc. So, feel free to add to your collection as needed. If not, then ladies and gents, homeownership is the signal you've been waiting for to own a set of tools! Be sure to include a stud finder, hand saw, a ratchet set, and a pry bar, too!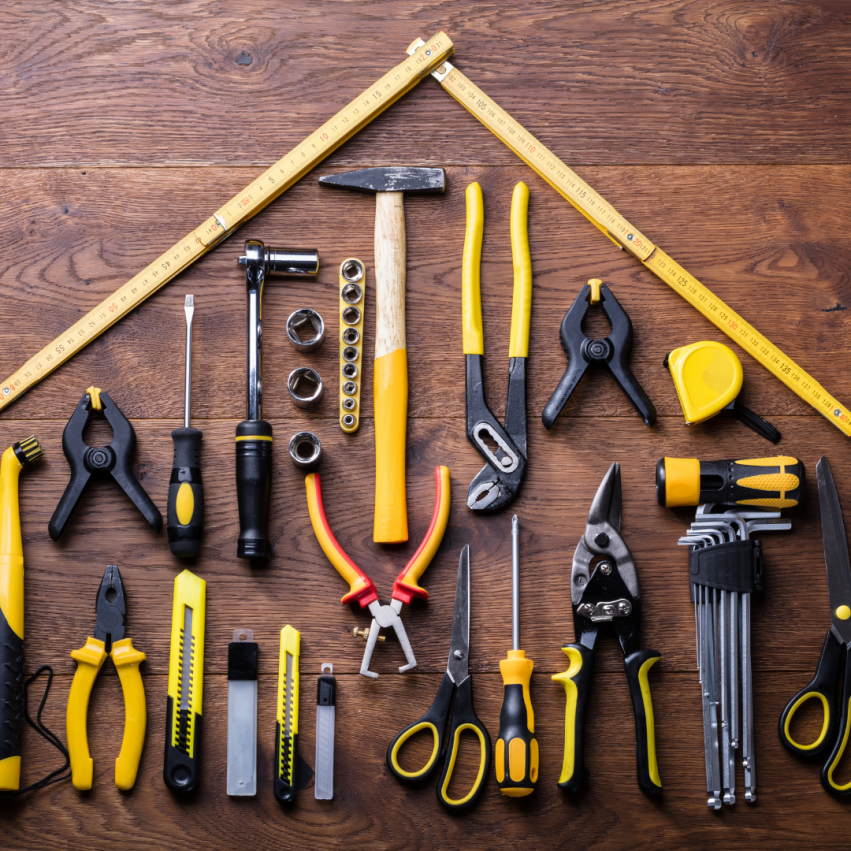 Tool Kit
Don't give yourself a headache by carrying all those tools around with your bare hands! Create a tool carrier using a tool bucket liner and an old 5-gallon bucket. Or invest in a handyman belt filled with the basics to keep on hand in the kitchen.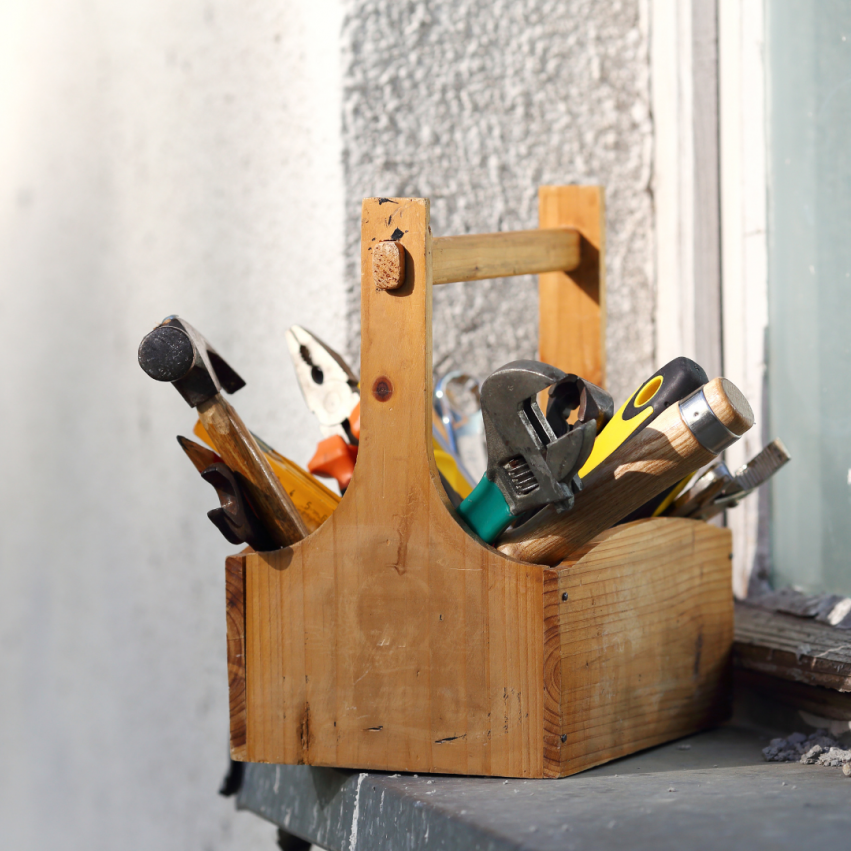 Headlamp
Stop putting that flashlight in your mouth and start working hands-free! From switching out a faucet to figuring out what's making that clicking noise behind the washer, there are plenty of homeowner tasks that require both hands and a little artificial light, so go and get that headlamp!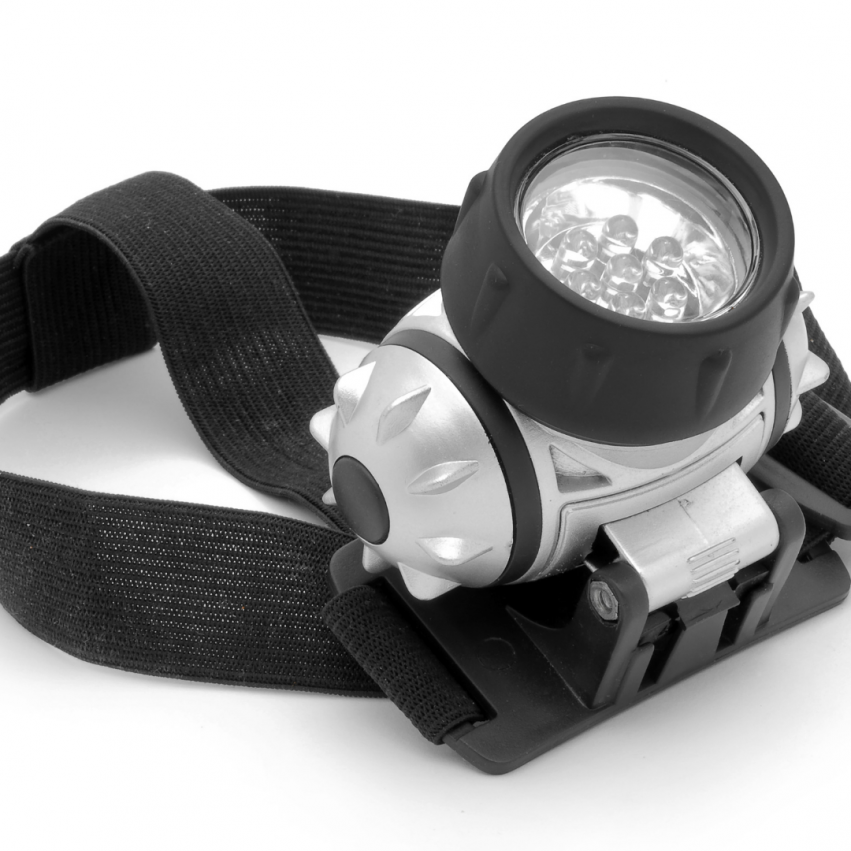 Emergency Kit
Having an emergency kit on standby is vital–whether you're a new homeowner or otherwise. Be sure to have some cash, food, water, infant formula and diapers, medications, a flashlight, batteries, first aid kit, matches, sleeping bags, and a change of clothing in your kit. You should also stock enough for every member of your household, including pets, for at least 72 hours.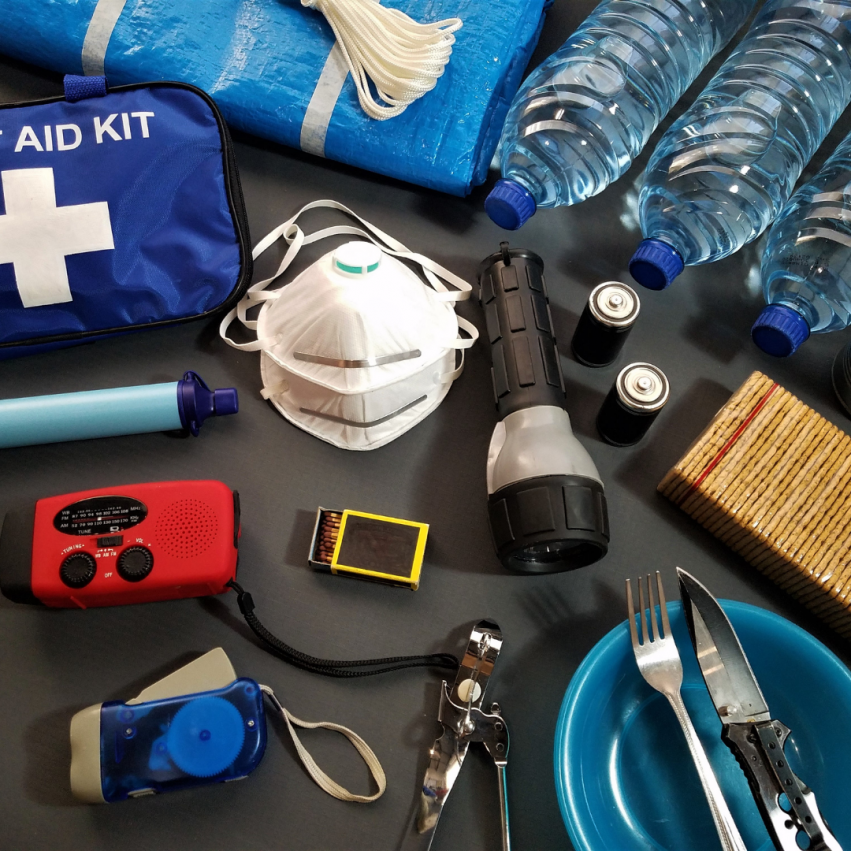 Ladders
Consider how high you need to go, where you'll use it, and how heavy-duty you want your ladder to be before buying one(or two) for your home. Be sure to school yourself on safety tips as well, such as not standing above the support point and observing the ladder's weight limit.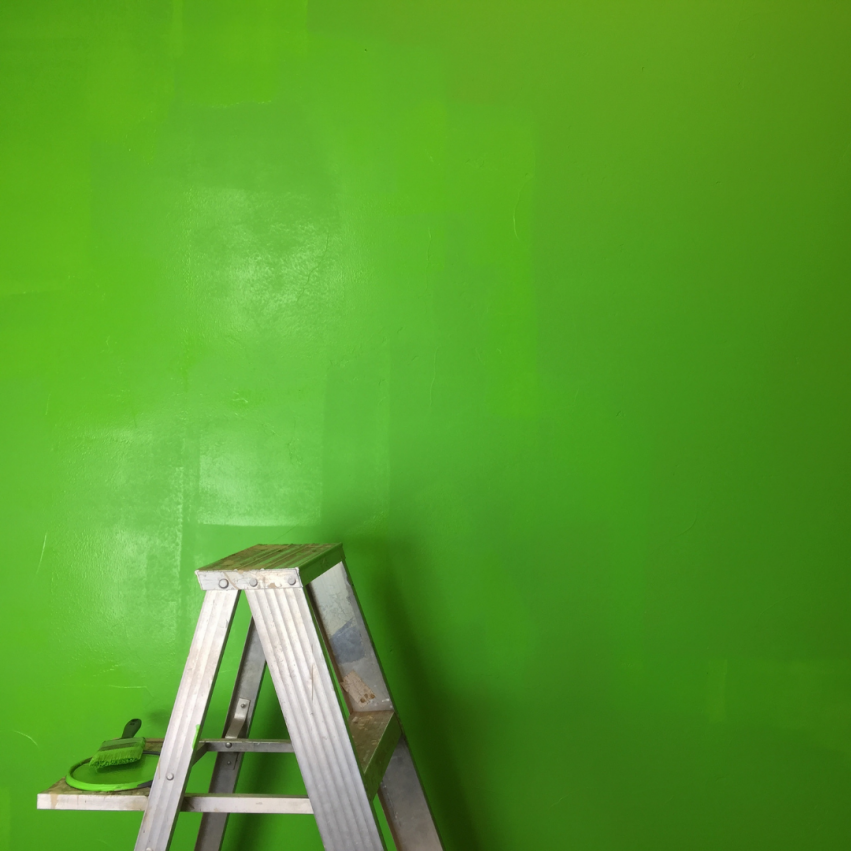 Confidence and Determination
Hey, first-time homebuyers, you all got this! Remember that with a little self-confidence– and some YouTube tutorials — there's (almost) no DIY project you can't master. So put on that big boy cap and face all your moving in responsibilities with your chin up. Welcome to homeownership!